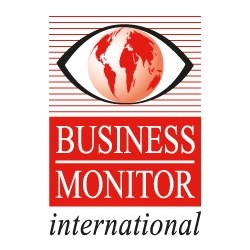 Risks exist in emerging markets that will lower the attractiveness of investment.
(PRWEB UK) 14 January 2014
Business Monitor has just published a brand new Special Report - The 2014 Outlook For The Pharmaceutical Industry: A Regional Focus – looking region by region at the key industry trends they expect to see in the pharmaceutical market in 2014.
As tight fiscal budgets continue to restrict medicine sales in developed markets (primarily Europe, but also the US, and to a lesser extent Japan, Australia and Canada), pharmaceutical companies that have a strong presence in emerging markets will continue to benefit from the growing demand for medicines in these 'non-traditional' markets. However, Business Monitor identify that risks exist in emerging markets - including industry specific concerns (such as low per-capita spending, poor access to healthcare facilities and a lack of adherence to intellectual property laws) and those emanating from the state's political/economic profile (such as high inflation) that will lower the attractiveness of investment.
In this report, Business Monitor looked out over 2014 and identified pharmaceuticals markets that will present the most opportunity and risk in the next 12 months. It draws upon Business Monitor's expertise to provide detailed analysis of the risks and rewards companies will face in 2014, in established markets and emerging markets.
The report will be especially relevant for multinational drugmakers aiming to implement market-specific strategies. It highlights the impact of politics and economics on the pharmaceutical and healthcare industry, in addition to highlighting the diversity of regulations, epidemiology and pharmaceutical and healthcare expenditure levels in markets across the globe.
The report demonstrates Business Monitor's Total Analysis approach, which guarantees that it builds the most accurate and holistic analysis of the pharmaceutical and healthcare industry in 2014, over and above that of our competitors. A single unified research team and the integration of our bottom-up, country-specific analysis with our top-down global views means that we are able to be consistent, reliable and ahead of the curve in terms of identifying market opportunity and risk.
For more information on this insightful new publication please click here.
Business Monitor is a leading, independent provider of proprietary data, analysis, ratings, rankings and forecasts covering 195 countries and 24 industry sectors. It offers a comprehensive range of products and services designed to help senior executives, analysts and researchers assess and better manage operating risks, and exploit business opportunities.