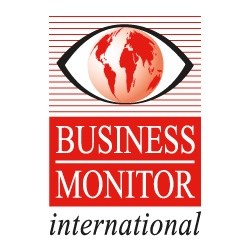 The world looks like a slightly less uncertain place as we head into 2014.
(PRWEB UK) 15 January 2014
Business Monitor has just published a brand new Special Report laying out core macroeconomic and political views for 2014. The report identifies the main drivers of global growth in 2014, and which regions pose the most significant risks to investors.
Business Monitor find that the overall global theme for 2014 is one of moderately diminished economic and political uncertainty, with leading indicators suggesting the global economic engine is set to have its major pistons firing simultaneously for the first time since 2010.
There are near-term crisis risks in some emerging market (EM) countries, but EM in general is arguably better insulated now to crisis than in previous decades, and the report's focus is more on the long-term structural and institutional problems faced by policymakers rather than an economic collapse in 2014. Overall, while the global outlook will always be subject to risks, Business Monitor think that the world looks like a slightly less uncertain place as we head into 2014.
Key topics evaluated include:

How sustainable is Asia's current economic upswing?
Which Emerging European economies will benefit most from an improving Western European growth outlook?
What is the outlook for the Middle East region three years after the Arab Spring?
What are the five key themes to dominate Africa's economic and political landscape over the next 12 months?
What is the 12-month outlook for the commodity complex, and which commodities are set to outperform?
Where are key political pressure points in 2014?
The breadth of the report's country risk analysis, data and forecasts, combined with the integration between macro, political, financial market and sector themes and global, regional and country level developments makes this report an invaluable guide for all types of investors in 2014.
For more information on this insightful new publication, please click here.
Business Monitor is a leading, independent provider of proprietary data, analysis, ratings, rankings and forecasts covering 195 countries and 24 industry sectors. It offers a comprehensive range of products and services designed to help senior executives, analysts and researchers assess and better manage operating risks, and exploit business opportunities.