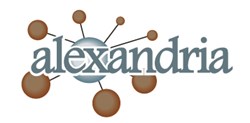 Phoenix, AZ (PRWEB) January 13, 2014
WHAT: Grand opening of the hive @ central, the newest location in Arizona State University's Alexandria Co-working Network
WHO: Arizona State University, the Phoenix Public Library and the City of Phoenix
WHEN: Friday, Jan. 17, 2-3 p.m.
WHERE: Burton Barr Central Library, 1221 N. Central Ave., Phoenix, AZ 85004
RSVP: http://hiveatcentral.eventbrite.com
The Phoenix Public Library's Burton Barr Central Library is the newest location in the Alexandria Co-Working Network, an Arizona State University initiative that brings people together in collaboration spaces in public libraries across Arizona. The new space, called the hive @ central, will support the entrepreneurs, inventors, problem-solvers and small-business owners across the Valley who need help to advance their ideas but don't currently have access to the necessary tools.
Named for the world's first library in Alexandria, Egypt, the initiative, which is led by ASU's Entrepreneurship & Innovation Group, is designed to create a statewide network of places for people to connect, collaborate and find valuable resources. The spaces, which are free and open to the public during normal library hours, provide access to co-working space as well as resources that people can use to move their ideas forward, including:

Experienced mentors from ASU's mentor network
"Pracademic" (taught by practitioners) classes from ASU's Rapid Startup School
Physical and digital assets from the libraries
The Phoenix Public Library is the third Arizona library to join the Alexandria Co-Working Network. In 2013, the Scottsdale Public Library launched the Eureka Loft at the Scottsdale Civic Center Library, and the Mesa Public Library opened THINKspot at its Red Mountain Branch. Other spaces will be launched in libraries throughout Arizona on a rolling basis.
MEDIA OPPORTUNITIES:
Members of the media are invited to:

Tour the new space
Hear remarks from:
-Mayor Greg Stanton, City of Phoenix
-Senior Vice President Sethuraman "Panch" Panchanathan, ASU
-Councilman Daniel Valenzuela, City of Phoenix
-Councilman Michael Nowakowski, City of Phoenix

Speak with representatives from ASU, the Phoenix Public Library and the City of Phoenix
About the Entrepreneurship and Innovation Group (http://entrepreneurship.asu.edu/)
Arizona State University's Entrepreneurship and Innovation Group, a joint initiative between the Office of Knowledge Enterprise Development and Arizona Technology Enterprises, serves as the hub for entrepreneurial activity at ASU. Based at ASU SkySong in Scottsdale, the group supports students, faculty, staff, alumni and community members, helping them navigate the wide range of entrepreneurship-related classes, programs and resources available throughout the university and within the state's entrepreneurial ecosystem.
The group also helps entrepreneurs launch their for-profit, nonprofit and more-than-profit ventures through programs such as the Edson Student Entrepreneur Initiative and the Furnace Technology Transfer Accelerator, which provide funding, incubation space and mentorship to high-potential startups. In addition, the group works to build Arizona's entrepreneurial ecosystem with community-wide initiatives such as the Alexandria Co-working Network, a statewide network of collaboration spaces in public libraries.