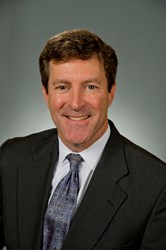 "I'm excited that we can offer both of our memberships the opportunity to understand and explore related career fields and broaden their networks. Joining forces offers synergies to increase value for both of our associations." - Chris Lyons, STC Ex. Dir.
Baton Rouge, LA (PRWEB) January 13, 2014
The Association of Independent Information Professionals (Baton Rouge, LA) and the Society for Technical Communication (Fairfax, VA) have signed a Memorandum of Understanding (MOU) to facilitate information exchange and cross-promotion of educational and professional networking opportunities.
AIIP and STC each serve their membership by providing professional development and educational offerings focused on research, writing, design, information management, and a variety of types of info-centric consulting.
STC Executive Director Chris Lyons saw the similarity in mission and membership and reached out to AIIP. As he explained, "Our members work with content and communicating data and information. Furthermore, STC already has many members who are, or at some point have been, independent consultants."
The ensuing conversation resulted in the MOU. AIIP members now can register at STC member rates for the STC 2014 Summit set for May 18-21 at the Hyatt Regency in Phoenix, AZ. Likewise, STC members can register for AIIP member rates at the 2014 AIIP Annual Conference slated for April 2-6 at the Hyatt Regency Baltimore on the Inner Harbor, Baltimore, MD. In addition, STC and AIIP members will get member pricing at other selected educational events.
AIIP President Jocelyn Sheppard commented, "As independent researchers, contractors, and consultants who must travel and attend conferences on their own dime, our members will appreciate the educational opportunity and the cost savings that this agreement provides." Sheppard also anticipated a positive impact on AIIP's annual conference, stating, "Having STC and its members participate in our conference will greatly enhance the learning and networking that takes place there every year."
Another key benefit of this relationship is the joint hosting of a virtual conference for AIIP and STC members seeking to establish and grow their independent businesses. Stated Lyons, "We hosted a successful virtual conference in April 2013 focused on starting and running your own business. It is an area of interest to a significant percentage of the STC members. I realized that the AIIP, with its focus on independent professionals, would be a great partner to help our members with interest as independents. I think there is also joint interest in the educational offerings from the AIIP and the STC. I'm excited to jointly host the conference again in 2014. I'm really glad that Dr. Sheppard and the AIIP Board saw the same win-win for their association."
In addition to reciprocal member pricing and jointly hosting a virtual conference, the MOU includes publication of articles about AIIP in the STC Intercom magazine and about STC in AIIP Connections, logo and other advertising exchange, and co-promotion of each other's events and activities via social media.
Said Lyons, "I'm excited that we can offer both of our memberships the opportunity to understand and explore related career fields and broaden their networks. It's great that we can join forces and increase value for both of our associations."
About AIIP
The Association of Independent Information Professionals (AIIP, http://www.AIIP.org) consists of more than 400 business owners from around the world whose firms provide research and consulting services across a wide variety of industries. Business research, competitive intelligence, market analysis, database development, training, and information management consulting are just a few of the areas in which AIIP members specialize. Some of the vertical industries AIIP members serve include scientific, medical, pharmaceutical, regulatory, information technology, education, financial services, manufacturing, nonprofits, and life sciences.
To serve its members, AIIP offers a Vendor Discount Program featuring over 30 information industry partners and affiliates, hosts a members-only discussion forum, features cutting-edge articles and commentary in the Thought Center, provides a Mentor program and other resources to info pros thinking about going independent, and publishes the quarterly AIIP Connections.
About STC
The Society for Technical Communication advances technical communication as the discipline of transforming complex information into usable content for products, processes, and services.
STC serves its over 6,000 members by identifying and promoting best practices in the field and by demonstrating the economic value delivered by technical communicators. By providing lifelong learning opportunities, we help our members develop their skills and competencies so that they may advance in a variety of career paths.
For more information, contact AIIP Headquarters, Baton Rouge, LA USA; +1 225.408.4400, email: office(at)aiip(dot)org.
For information about the 2014 AIIP Annual Conference, visit http://www.aiip.org/conference.
Media Relations/Public Relations Contact: Jeff Mustard – cell: +1 954.801.8263; email: Jeff(at)TheBambooAgency(dot)com; http://www.TheBambooAgency.com.