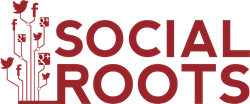 Cincinnati, OH (PRWEB) January 14, 2014
OneCommand (http://www.onecommand.com), the leading Customer Marketing and Loyalty Automation Platform™ for auto dealers, announced a cutting-edge product to enhance their offering to the automotive industry. Together, OneCommand and Wildfire by Google, one of the world's largest social media marketing software providers, have brought to market Social Roots™, a turn-key social media solution that monitors, engages, and grows a dealership's social communities through proven, results-driven methods.
Social Roots™ provides dealerships a positive online social presence to capture the attention of ready-to-buy prospects who are turning to the internet before making an in-store purchase. This unique solution provides access to Social Community Specialists; these social marketing trained resources will leverage industry-leading tools and reporting to maximize results. With Social Roots™, auto dealerships can feel confident their social presence is in the hands of professionals.
"Dealers understand the power of social media marketing. However, they are unsure about where their customers and prospects are spending their time, what to say to their social communities, and how to best manage the forever growing and evolving world of social media. Through countless hours of social media marketing research and our partnership with Wildfire by Google, we saw the need for Social Roots™. This solution provides dealers with the answers to these questions, along with the advantages of real-time social monitoring, and an understanding of what motivates their social followers to act with and engage with their brand," comments Jeff Hart, President and CEO of OneCommand.
Social Roots™ is a OneCommand TrafficAccelerator solution which allows dealerships to engage and grow a new segment of customers and prospects, their social communities. These solutions drive traffic and revenue by addressing important dealership opportunities. All TrafficAccelerator solutions leverage OneCommand's Customer Marketing and Loyalty Automation Platform™, which delivers consistent messaging across all marketing channels and drives results in a dealership's Sales and Service Departments. Each OneCommand solution is powered by AutoIntelligence™ to maximize results, reduce marketing expenses, and increase the effectiveness of a marketing campaign – giving each enrolled dealership an edge.
About OneCommand (http://www.onecommand.com)
OneCommand is the industry leader in deploying leading-edge communications technology proven to increase response rates, drive traffic, and lower marketing costs. OneCommand provides a Customer Marketing and Loyalty Automation Platform™ designed to drive customer loyalty in the auto industry. For more than a decade, OneCommand's proven platform of voice, email, text, direct mail, and social communications has been delivering targeted, turnkey, and trigger-based results. Every day OneCommand delivers more than one million personalized messages on behalf of its 4,000 clients throughout North America. Every auto dealership is looking for an advantage. OneCommand is the successful dealer's secret weapon for delivering consistent results in their Sales and Service Departments.
About Wildfire by Google (http://www.wildfireapp.com)
Wildfire, a division of Google, is one of the world's largest social media marketing software providers, with over 21,000 paying customers worldwide, including 30 of the world's 50 most valuable brands. Wildfire's Social Marketing Suite combines best-of-breed social promotion and advertising software, robust mobile and desktop page management, messaging and sophisticated real-time analytics in one complete platform.