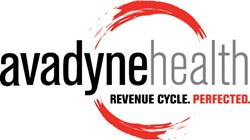 San Diego, CA (PRWEB) January 14, 2014
UnityPoint Health has selected Avadyne Health, a leading provider of revenue cycle services and technology, to provide Self-Pay Account Resolution for the 17-hospital network in the Iowa, Illinois, and Wisconsin demographic area.
Kara Dunham, Vice President of Finance for UnityPoint Health, stated, "Choosing the right partner to interact with our patients across such a large and diverse network of facilities took a lot of thoughtful consideration. After we understood Avadyne's approach to help us foster patient loyalty through each step of the financial experience, it was very clear we found a match that aligned with our desire for patient-focused outcomes."
The US-based Avadyne staff will aid UnityPoint Health in converting self-pay receivables to cash while delivering the Total Patient Experience—a core principle of the company's collection practices. Each member of the team, who average over 8 years with the firm, receives monthly coaching sessions to ensure they stay the best in the industry.
"I'm very excited for Avadyne to partner with an organization like UnityPoint Health," said Moises Eilemberg, CEO of Avadyne. "With such a large network so close to our service centers, I feel this will relationship will only thrive as we solidify our unwavering commitment to providing an outstanding patient experience across our markets."
About Avadyne
Avadyne Health is a revenue cycle workflow technology and outsourced services firm serving more than 220 hospitals in 33 states. Avadyne services include self-pay follow-up, A/R and denial follow-up, and collection of post write-off accounts. Avadyne technology offerings include denials, A/R, and patient access workflow, along with complete dashboards and reports. Avadyne leads the industry in self-pay innovation with its Total Patient Experience approach and in technology with its Next-in-Queue workflow. Client teams use Avadyne's workpooling technology to maximize patient access and business office outcomes. The Avadyne team works on the same technology, so the firm can continuously adapt to meet client goals and challenges, and workloads, either in a fully outsourced capacity or as a "SafetyNet" for clients. For more information, visit http://www.avadynehealth.com.
About UnityPoint Health
UnityPoint Health is one of the nation's most integrated health systems. Our physician-led team of professionals communicates clearly and effectively to address a patient's health care in the most appropriate setting: whether that is a clinic, a hospital or at home. Through relationships with more than 290 physician clinics, 32 hospitals in metropolitan and rural communities and home care services throughout its 9 regions, UnityPoint Health provides care throughout Iowa, Illinois and Wisconsin.
UnityPoint Health entities employ more than 28,000 employees, working toward innovative advancements to deliver the Best Outcome for Every Patient Every Time. Each year, through more than 4.5 million patient visits, UnityPoint Health, UnityPoint Clinic and UnityPoint at Home provides a full range of coordinated care to patients and families. With projected annual revenues of $3.7 billion, UnityPoint Health is the nation's 13th largest nonprofit health system and the fourth largest nondenominational health system in America.
UnityPoint Health provides community benefit programs and services to improve the health of people in its communities.