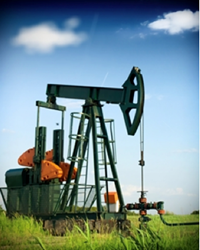 (PRWEB) January 15, 2014
Texans have a reputation for being proud of their state. When it comes to recent oil and gas development, that hubris is entirely justified.
In September of last year, it was producing so much it would rank ninth on a global scale, all by itself. At that point, it was pumping out 2.7 million barrels per day, essentially twice what it was putting out at the end of 2009. At that point, it was largely on the back of increased exploration in the Permian Basin and Eagle Ford Shale, made possible by improvements in drilling mud and fluid friction reducers.
This year, it's expected to move up even further, leapfrogging OPEC stalwarts like Nigeria and Venezuela. Not only are Eagle Shale and the Permian still extremely productive, plays in West Texas, most notably Wolfberry and Cline shale, are starting to heat up. This suggests that not only will the development not slow down, it could actually get faster, and vault the Lone Star into a rarified production capacity currently home only to industry giants like Iran, Iraq and the United Arab Emirates. Over the next year and a half, it could very well reach a level that would rank sixth on the entire globe.
In addition, flare gas waste is dropping. Companies like R3 Sciences have worked hard to reduce the wasteful impact of gas flaring and the economic benefits are piling up. Along with the oil industry, natural gas expansion is having a hugely positive effect on both the local and national economy.
In November, the trade deficit was just $34.3 billion, according to the Commerce Department, the lowest its been in any month in over four years. The biggest contributor to that drop was oil, which saw a $2.5 billion decrease in terms of imported price. Thus, fewer barrels of crude came in, as the country shored up its domestic energy policy and reduced dependency on foreign sources.
This, in turn, led to fantastic turnarounds in financial projections. Initial estimates had the economy growing about 2.6 percent in the fourth quarter of 2013. Those predications have been jumped to 3.5 percent, which would make that the single best growth quarter since the start of the recession — a good indicator that oil is helping the economy turn around.
It also has political implications. While it's difficult to determine the exact effect of any one factor on global negotiations, Iran's willingness to take nuclear negotiations more seriously neatly coincides with the shale revolution that has secured American footing in trade negotiations. This will be an interesting factor to watch, as Texas oil becomes more prominent — if the state begins to outproduce Iran, the balance of power will definitely shift towards the United States.
On a local level, thanks to hydraulic fracturing, oil wells are actually much less intrusive than they have ever been. A single drill point has much more yield potential now, which in turn means good things for residents who are not inconvenienced by the activity.
All told, the oil industry in Texas has a lot to be proud of, indeed.