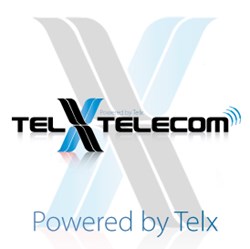 (PRWEB) January 15, 2014
As corporations and businesses expand, employees become scattered between different corporate offices and throughout the country.
To keep businesses moving forward, while maintaining daily and monthly productivity demands, Telx Telecom recently announced the launch of their new powerful, easy-to-handle, phone conferencing service.
With multiple telecom capabilities, the Miami business internet phone service provider offers a fiber optic digital network system designed to offer businesses with the following privileges:

Reservation-less, meet-me conferencing
24/7 Unlimited Use Option
Worldwide Accessibility
Ability to mute, adjust volume, and disconnect participants
Call recording
No sign-up or per conference fees
No busy signals
With the a number of affordable Telx Telecom conference plans, companies now have more choices available in selecting the option which best fits their organizational structure (price ranges are based on the number of people organizations need on a single call).
Company newsletters, E-mail messages, and web copy can be confusing and easily misinterpreted. Clients can find themselves wasting valuable time writing emails back and forth for clarification or in discussing important business matters.
With a Telx Telecom conferencing phone system, employees have the opportunity to send out information quickly, ensure all dial-in participants receive the same information, and provide opportunities for audience members to ask questions.
Telephone conferences speed up time and in the long run reduce unnecessary expenses.
When the time comes to incorporate an affordable conferencing phone system which is both reliable and easy-to-manage; Telx Telecom is the most trusted voice over IP phone service providers within the Miami area.
About Telx Telecom:
Since 2005, Telx Telecom has established themselves as the best-in-class, affordable business internet phone service provider for over 1000 small- to mid-sized businesses across the United States.
The Miami VOIP service provider builds networks from the ground up with the latest, high tech components the industry has to offer.
In addition to their highly certified team of engineers, Telx Telecom is currently partnered with a number of trusted, long-term nationwide carriers to ensure all locations throughout the country can take advantage of the ultimate internet phone network and service available.
An experienced team of engineers combined with the right phone technology on the market is the primary reason Telx telecom is able to ensure their clients with a 99.999 % uptime.
Telx Telecom is the right choice when it comes to Voice over IP phone service.
For more information, contact Telx Telecom directly by calling 1-866-969-8359 or use visit telxtelecom.com.