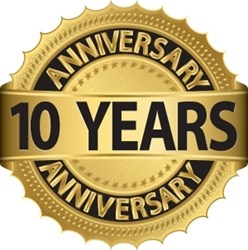 Redefine travel and reimagine the world!
San Bruno, CA (PRWEB) January 28, 2014
IFlyBusiness is proud to announce their ten year anniversary of providing discounted business and first class international tickets around the world. With over 35 years total experience in the airline industry, IFlyBusiness agents have access to the most up-to-date airfares and available rate changes, passing along the savings and offering these exclusive discounted business and first class tickets directly available to travelers booking with them.
IFlyBusiness' mission of "Redefine Travel and Reimagine the World" means they alter the traditional definition of the travel agency. They do this by making global travel accessible to everyone with the added amenities of comfort and luxury at extremely reduced prices that other travel agencies can not compete with. Moreover, IFlyBusiness customers have flexibility in their planning (including modifying destinations and dates) without the stress because their agents do all the work for them. Many clients have summarized their experience by saying that the only thing they had to do was show up to the airport with their passports.
Ten years ago Greg Pavlovsky, owner of IFlyBusiness started a small agency in San Francisco. Today, IFlyBusiness has expanded its client base nationally to thousands of customers in other countries around the world such as Australia, Russia, United Kingdom, China and the United Arab Emirates. Focusing on affordable business and first class international tickets, IFlyBusiness has allowed their clients to traverse in comfort. They continue to offer remarkably discounted business and first class flights and will work around the clock to accommodate travelers from all over the world, every single day of the week. Visit their website at http://www.iflybusiness.com or call toll free at 1-800-807-9834. Australian Residents call 1300-957-205.
About Us: IFlyBusiness offers executive travelers the luxury of upgraded flight amenities without the inflated cost. How? IFlyBusiness has contracts with most major airlines to ensure heavily discounted airfares for first and business class passengers. Whether you're booking travel round trip, one way, multi-city or around the world, IFlyBusiness travel consultants are there to support you all the way.