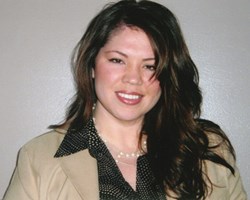 Providing Family Chiropractic Care in Schaumburg
Schaumburg, IL (PRWEB) January 15, 2014
Schaumburg Chiropractor Alena Kalamaris has recently announced the build out of a new chiropractic website aimed at increasing awareness for patients.
The chiropractic profession was started in 1895. Today there are around sixty thousand chiropractors in the United States, and it's estimated that about eight percent of the population utilizes their services. As those numbers grow there is more need for patient education.
When contacted at her office Schaumburg Chiropractor Alena Kalamaris said, "I feel very fortunate to be a part of the Schaumburg community. Since opening Access Chiropractic Center in June of 2002, I have had the chance to work with so many wonderful people. Schaumburg is a very large area, and there are far too many people that have never heard the chiropractic story."
Doctor Kalamaris also added, "The unfortunate thing for patients that don't understand chiropractic is that many of them are suffering with problems that we could help. One of the constant projects at our office is to work on ways to raise awareness for chiropractic. The more people understand the benefits of care the apt they are to choose this form of healthcare."
Finally, Doctor Kalamaris, "Our healthcare system is in a real dilemma today. The price of medical services is going up, and the cost of insurance premiums is rising with it. We meet too many patients that are struggling to make ends meet, but I feel that chiropractic care is a great solution for most families. When you look at the outstanding results we produce along with affordable fees, chiropractic care should be used more often. Our hope is that our online presence will give patients the extra information they need."
Doctor Kalamaris and her team at Access Chiropractic Center are happy to answer any questions you may have about care. You can also visit the new website at the following address: http://www.accesschiroschaumburg.com.