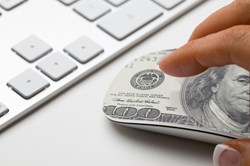 One of the primary goals of our agency is to educate and provide practical strategies directly to the affiliate marketers we manage.
Sunrise, FL (PRWEB) January 13, 2014
Experience Advertising, Inc., a leading digital marketing agency, has released their 2014 online guide for affiliate marketers, reviewing 13 strategies for maximizing online marketing, website traffic, and social media. Each year, Experience Advertising publishes their complimentary resources to assist affiliate marketers seeking to increase their online marketing and social media effectiveness.
Experience Advertising was founded 7 years ago by Internet marketing industry veteran Evan Weber, to more effectively manage affiliate marketing for ecommerce companies on the largest affiliate networks like Commission Junction (CJ), Linkshare, and Shareasale. CEO of Experience Advertising, Evan Weber stated, "One of the primary goals of our agency is to educate and provide practical strategies directly to the affiliate marketers we manage, to make them more effective online marketers. Each year, we revise and expand our seasonal guides to keep them on the cutting-edge of online marketing and social media strategy. In addition, we provide phone-based and email-based support to the affiliate marketers that would like to discuss how to best implement these strategies into their own web projects to increase web traffic, social media reach, and affiliate commissions."
The 2014 New Year Affiliate Marketing Guide covers the following topics:

Focus on New Years Resolution Products and Services
Focus on Building Your Email/Subscriber List
Syndicate Your Content Better
Increase Your Social Networking Presence
Message Your Fans and Subscribers More Effectively
Build Your "Social Networking Karma"
Ask for Higher Commissions and Paid Placements
Make Sure to Promote Deals from Your Advertisers
Learn from other Affiliate Marketers
Ask for Products to Review (Samples)
Produce More Content
Stay Focused
Become a Merchant
Read the entire affiliate marketing guide here.
In addition to providing industry-best affiliate program management services, Experience Advertising, Inc. also provides the following digital agency services:

Social Media Management - proactive social channel management
Facebook & Twitter Advertising Management - fan acquisition and revenue generation
Retargeting ads to web visitors that didn't convert
Paid Search Engine Management - Adwords and Bing Ads
Conversion Rate Optimization - on-site multi-variate testing
Customer Loyalty Programs - customer referral programs, customer loyalty strategies
Sweepstakes and Contests - designed to building fans, opt-ins, and followers
Email Newsletter - HTML design, email list monetization
Webdesign - refurbishing or complete redesigns
Programming - front end and back end coding
Experience Advertising, Inc. works with ecommerce companies of all sizes and in numerous verticals. To learn more about Experience Advertising, Inc, visit their website for a free online marketing consultation.