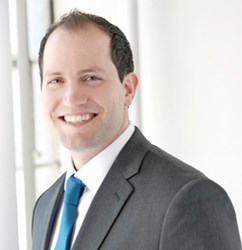 Choose Natural Chiropractic Care
(PRWEB) January 16, 2014
Minneapolis Chiropractor David Mancini has recently announced that he is increasing his patient education efforts with a new state of the art website.
An increasing number of chiropractors are relying on patient education to reach out to more people in their communities. The majority of chiropractors work in individual practices as opposed to doctors in the medical profession that tend to practice in larger groups. The individualized nature of chiropractic makes it more difficult to do large scale advertising.
When interviewed Minneapolis Chiropractor David Mancini said, "There are thousands of people in our community of Minneapolis that know very little about chiropractic care. If every day they were watching commercials promoting the work we do it would be a different story, but the commercials they see are generally about medication. I believe that most people today understand that medication is not the long term answer to their problem, but they also do not know where else to turn."
Doctor Mancini went on to say, "Large scale branded advertising that pharmaceutical companies spend billions on is out of the reach of individual chiropractic offices. The good news is that the internet is beginning to change this. Patients that want to learn can jump online in their own home and learn about all the benefits of care. With time I believe this will lead far more patients to the benefits of chiropractic care."
Doctor Mancini closed by saying, "Far too many patients end up with medication and surgery today. A large number of them could instead be under natural chiropractic care. This option can be less expensive for the patient, have better long term outcomes, and help to reduce overall cost on our healthcare system. It's a win win situation for everyone, but we need to teach the public that we are here to help with many things besides back pain. I'm confident with our new website and time we can overcome this obstacle."
Doctor Mancini and his team at Purehealth Chiropractic & Rehab are available to answer questions for potential patients. You can also learn more by visiting the website at: http://www.purehealthchiropractic.net.