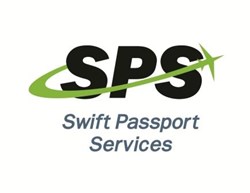 We offer services that allow clients to obtain visas in as little as 3 days
Chicago, Illinois (PRWEB) January 14, 2014
The number of individuals seeking passports and visas increases around international events such as the 2014 Winter Games in Sochi, Russia, making the process take much longer than expected. Swift Passport Services, a Chicago based visa and passport service, expedites the process with convenient, fast, and dependable service.
Realizing the difficulty many find in obtaining the necessary documents in international travel and the need for increased efficiency in obtaining them for travel to Russia, Swift Passport Services has streamlined the process.
"Not only do we offer services that allow clients to obtain visas in as little as 3 days, but we can also obtain the necessary Tourist voucher that is required to apply for the Russian Visa." explains Rob Lee, owner of Swift Passport Services.
The company walks each applicant through the process of applying for the Russia Visa and specialists are always available to answer any questions the applicant may have. Then they hand deliver the application material to the Russian Consulate's Visa processing center where they closely monitor the progress of the application. Once completed, they can then send the Russia Visa back to wherever the client desires.
Helping clients obtain visas for Russia has been an enjoyable process. "We've had clients calling us so excited about going to the Olympics in Russia. One client started calling in June, 2013 he was so eager to get the visa process started! We can't help but be excited for all the folks going to Sochi. I can't say I'm not a little envious!" says Laurie Lee, Russia Visa Specialist at Swift Passport.
"International travel is not easy and we understand how the process of obtaining the necessary documents can detract from the fun of the process. That's why we strive to make this fast and simple-so clients can simply enjoy their trip. It is worth every effort when you hear how excited clients are to be going to the Olympics in Russia!"
Driven by professionalism, the staff has even helped competing athletes obtain visas. "We've been fortunate enough to help some of the athletes from the U.S. get visas to Russia for the qualification events in their sport. It will be great to see them compete in the Olympics because we now have a personal connection with them," enthused Rob.
Swift Passport Services is a one-stop center for travel documentation and the authority in expediting U.S. Passports and international visas. Priding itself on integrity and availability, the company provides services to clients in all 50 states. The company is registered with the US Department of State and has regular access to all foreign consulates nationwide.
Interested travelers can contact the company directly through the website, by phone (877-917-9438), or at the Chicago office.
About Swift Passport Services: Swift Passport Services is the authority in expediting U.S. passports and international visas for individuals and business travelers. With the company's help, clients can obtain visas and passports in as little as one business day. Originally established to assist the aviation industry in obtaining passports and visas for pilots and crew members, the company's program is supported by the two owners in Chicago, and six satellite offices in New York, Los Angeles, San Francisco, Houston, Washington D.C., and Denver. Swift Passport Services' broad reach allows the company to meet clients' needs for visa and passport services in all 50 states. For more information please visit: http://www.swiftpassportservices.com/ or call 877-917-9438