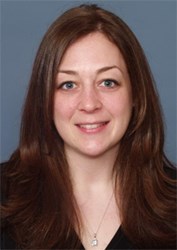 Choose Chiropractic Care in Hudson, WI
Hudson, WI (PRWEB) January 20, 2014
Hudson, WI Chiropractor Laura Vasser Verga has recently announced the posting of a new state of the art chiropractic website. Her new website is aimed at expanding awareness of chiropractic care.
The chiropractic profession was started in 1895. Since that time chiropractic has grown to sixty thousand chiropractors in the United States that work with around eight percent of the population. The majority of chiropractor work in individual practices, and spend much of their time educating the public on the benefits of chiropractic care.
When contacted Hudson Chiropractor Laura Vasser Verga said, "I'm excited to be a part of the Hudson community. Chiropractic has had a big impact on my life, and I enjoy sharing the benefits of care with my patients. One of my goals in practice is to increase awareness in my city. The introduction of my new website is a big step in the right direction."
Doctor Verga also said, "I have to admit that I was once a chiropractic skeptic. At the age of sixteen I was suffering with back pain. Chiropractic care at that point in my life changed my life, and I wanted to share my experience with others. What frustrates me today is that there are so many patients that have never experienced chiropractic care. The majority of people are not lucky enough to grow up learning about care like it did. They get caught up medication for problems that could be helped by chiropractic care."
Finally Doctor Verga said, "There are thousands of people struggling today. Healthcare expenses continue to rise, and many people are looking for alternative options. Chiropractic offers a service that has much less cost along with outstanding benefits. As more people are exposed to what care can do I believe that far more patients will come in this direction."
Doctor Verga and her team at Integrity Family Chiropractic Center are available to answer questions for prospective patients. You can also learn more by visiting the website at: http://www.healthyhudson.com.