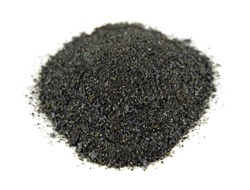 It is such a unique product that really makes my lamb dish pop!
(PRWEB) January 15, 2014
Specialty retailer, Gourmet Italian, is happy to announce the arrival of charcoal seasoning to their ecommerce store. For people who love to light up the grill but hate to deal with the mess, this new secret weapon used by restaurateurs in their kitchens can now be used at home—by the aspiring chef or the busy mom with only 30 minutes to make a meal.
Charcoal seasoning is a quality new kitchen essential. It ranks high as one of the most useful seasoning options to keep stocked in the pantry because of its many varied applications. Charcoal seasoning offers food lovers all the flavor and color of charcoal grilling with the convenience of a simple seasoning rub, and that means consumers can enjoy the taste of the grill without the hassle of having to clean, prepare, or light charcoals.
Charcoal seasoning is a uniquely flavorful option that can be used on virtually any type of meat, including steaks and hamburgers, seafood options such as fish, shrimp, and scallops, as well as pork, lamb, and poultry. "It is such a unique product that I can't find anywhere that really makes my lamb dish pop!" said Josh P., a consumer who loves the product.
In addition, charcoal seasoning is helpful for those who may not own charcoal grills, such as individuals or families living in apartments or town homes, or for people who may find it inconvenient or impractical to keep or use charcoal—including the elderly or people who enjoy traveling.
Charcoal seasoning can be purchased here on the Gourmet Italian food website. Additional information on charcoal seasoning is also available on the Gourmet Italian food blog.
Wholesale Food Network LLC operates out of Youngstown, Ohio, and has been doing business under the "Gourmet Italian" name since January 2009. For more information on any of their products, please visit the Gourmet Italian food store website.