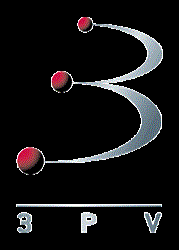 ETCs, both large and small, will discover increased efficiency with a robust, quick to deploy solution.
Orlando, FL (PRWEB) January 14, 2014
Third Party Verification (3PV), Inc., the leader in third party verification and Lifeline services, today announced that it is expanding its offerings for ETCs for Lifeline recertification.
3PV has been providing Lifeline sign-up and recertification services for over 10 years. The company's experience comes from providing Lifeline Recertification Services to ETCs and in 2011 was selected by a coalition of over 16 ETCs to provide deduplication services to the industry working closely with the FCC and USAC. Today's announcement expands these services for more streamlined deployment and the addition of new features and options.
Service providers often struggle to complete the Lifeline recertification process. This requires building files, managing the contact lists and monitoring the process, among other procedures. Manually attempting to keep track of who has completed the process is a daunting task in disparate processes making it even more difficult to manage. When errors occur, for example when it comes time to send a reminder notice, the letters are re-sent to the entire identified group instead of those who really needed it. This causes confusion, duplicates efforts, and doubles costs.
3PV can automate customers' Lifeline recertification processes by providing the following:

o IVR Recertification with unique state requirements
o Live Agent Recertification with unique state requirements
o Client Portal
o Letter Mail-out Services
o Text Message Reminder
o Outbound Dialer Reminder
o Call Backs
Typical 3PV Lifeline recertification customer results include a 10% increase in completion rate and 89% decrease in reporting and reconciliation time, as well as significant reduction in overall cost per recertification.
"3PV's enhanced Lifeline recertification solution specifically addresses and solves important pain points for ETCs," said David W. Brinkman, President and CEO of 3PV. "ETCs, both large and small, will discover increased efficiency with a robust, quick to deploy solution."
About 3PV® – Third Party Verification, Inc.
3PV is a cutting-edge information technology company that specializes in creating one-of-a-kind break-through solutions for complex business challenges. The company is widely respected as the leader in speech-enabled, live-agent and online third party verification (TPV) for service providers. The company was the first to employ speech-enabled verification, an integrated call-back solution, a full-time regulatory compliance officer and a patent-pending eLOA® (electronic letter of agency). With documented industry-leading verification completion rates higher than 95%, all 3PV verification solutions meet or exceed FCC, FTC and state requirements for carrier, utility and commercial services. 3PV's state-of-the-art carrier-grade facility ensures service uptime, security and reliability. For more information about Third Party Verification, Inc. visit http://www.3PV.com.
###