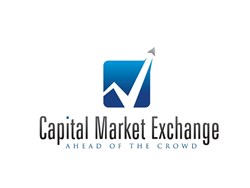 "Everyone is seeking to gain insights from new and differentiated inputs that has historically been challenging..."
Boston, MA (PRWEB) January 14, 2014
Capital Market Exchange today announced the enhancement to its Investment Grade Bond Analytics Platform to include Credit Default Swaps. Institutional asset managers and hedge fund clients can now apply its unique Sentiment Adjusted Spreads to identify negative basis and pure arbitrage trades in the $30 trillion CDS market. Capital Market Exchange is the first firm to utilize new forms of unstructured data such as professional bond investor opinions in combination with traditional credit metrics to develop a forward-looking projection of credit risk by bond outstanding.
Through its patent-pending aggregation process, Capital Market Exchange learned investors had renewed and heightened concerns about liquidity in the cash bond market early last year. For this reason and others, investment teams turned to the CDS market. While asset managers have had access to the CDS market since the early 1990s, increased interest in using derivates was pointed out by the industry's leading advocate, SIFMA and affirmed by Bloomberg News.
Bloomberg News reported in January of this year bond investors' derivatives purchases reached their record levels in 2013 a high not seen since 2008. Capital Market Exchange's President Sarah Biller affirmed it was this level of interest in the CDS market that drove the firm's decision to broadly release this enhancement. Ms. Biller noted, "Fixed Income investors, especially those with ETF products or unconstrained mandates, are more frequently executing their opinions in the CDS market. They recognize the immense potential value of incorporating forward-looking factors into their investment decisions in the highly liquid CDS market."
Capital Market Exchange's innovative new enhancement enables teams to quickly and easily filter for the most attractive CDS contracts. Investment teams can customize and analyze opportunities identified by Capital Market Exchange's sentiment-based analytics and in context of their own views. Though the ability to filter the universe efficiently, Capital Market Exchange's new CDS analytics deliver immediate worth by unlocking the value hidden in both traditional and emerging forms of big data to indentify actionable trading signals.
Ms. Biller asserted, "Everyone is seeking to gain insights from new and differentiated inputs that has historically been challenging to rigorously quantify to overcome structural hurdles they face in the global corporate bond market. We are pleased to have built the first platform to transform these critically important inputs like bond investor views into an easy to use, efficient input for asset managers decisions."
About Capital Market Exchange: Capital Market Exchange provides leading institutional asset managers a structured approach to identify investment opportunities in the global Fixed Income investment grade marketplace. Capital Market Exchange quantifies factors driving current bond spreads and generates a common reference point for price calculations from the market consensus. The firm's analytics provide Portfolio Managers and Credit Research teams a view on emerging credit risks, enabling better forward-looking investment analysis and decisions.