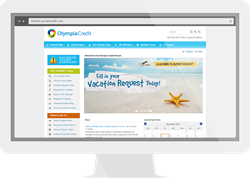 Intranet Connections operates at the center of over 230 banks, credit unions and financial organizations worldwide.
Vancouver, BC (PRWEB) January 14, 2014
Intranet Connections has introduced a new, out-of-the-box intranet software tailored specifically to the needs of those within the finance industry. Entering its fifteenth year as a leading intranet software provider, Intranet Connections operates at the center of over 230 banks, credit unions and financial organizations worldwide. Leveraging what current finance clients find successful on their intranets, they created an out of the box experience that gives finance organizations and banks a leg up on intranet implementation. Their newest offering includes the following finance applications:

Do-It-Yourself Learning and KB
Pre-Built Member Services and HR Forms
Top 7 Intranet Tasks
Critical Updates and Alerts
Complex Business Workflows
Community Involvement Site
Training Calendar with Course Registration
Health & Safety Tests and Employee Surveys
"Our new Finance Intranet will provide banks and credit unions with access to the right tools to immediately improve communication and enhance staff education and training," explains Steven MacDonald, Intranet Connections' CEO. "We have incorporated best practices and feedback from our many finance customers to create a product that directly addresses the intranet needs of banks, credit unions, insurance agencies and financial services organizations."
Wilma Koolstra, Officer Application Support at Oikocredit and an Intranet Connections client for over a decade notes that "Oikocredit is one of the leading privately funded development finance institutions and works with over 900 project partners across more than 70 countries, mainly in the developing world. As such, communication and sharing of resources is very important. We have found Intranet Connections to be an excellent tool that facilitates this. Apart from the wide range of possibilities already provided, we are particularly pleased with the way Intranet Connections continually searches to tailor their product to the customers' needs."
To find out more about their boxed intranet tailored for banks and credit unions, request a free personalized demo at http://www.intranetconnections.com/financial-intranet-software/
About Intranet Connections: Business Intranet Software
Intranet Connections is a leading provider of simple and automated, business intranet software. Over 1,600 business and organizations worldwide have chosen Intranet Connections because of its smart delegation, automation and total ease of use for IT administrators yielding time savings, cost savings and resource savings right out of the box.
Visit the Intranet Connections website (http://www.intranetconnections.com) to discover the powerful business and social intranet solution or contact us (604.927.9770 – clientservices(at)intranetconnections(dot)com) for more information.