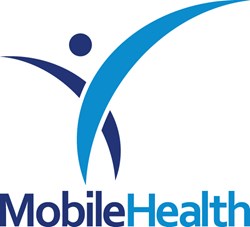 A highlighted transaction shows a user paying $35 for a $275 prescription.
New York, NY (PRWEB) January 14, 2014
An end of year report shows that Mobile Health's prescription discount card program saved users over $45,000 in 2013. The discount applies to most generic and brand name prescriptions sold at pharmacies nationwide. Since the cards are pre-activated and do not require registration, they are available for both individuals and family members to share.
Mobile Health provides the card free online and at all of its six locations in New York City and Long Island.
Total savings came from over 850 users who collectively saved an average of 67% off retail prescription costs. A highlighted transaction shows a user paying $35 for a $275 prescription. "These are real savings that our patients experience and benefit from" shares Rafael Landeiro, Mobile Health's Marketing Coordinator.
Starting in 2012, Mobile Health partnered with WellCardRx, an affiliate of WellDyne, to provide healthcare cost savings to Mobile Health patients. WellDyne provided Mobile Health with thousands of pre-registered cards in English, Spanish, Mandarin, and Russian. An online version is also available on the Mobile Health website.
Every year over 200,000 patients visit Mobile Health for medical screening needs for their employment. Mobile Health's medical centers specialize in employee screening services such as physicals, drug tests, vaccines, titers, and other fit to work services.
As more individuals and families register for health insurance as required by the Affordable Care Act, some may find that a discount prescription card will provide greater savings then paying insurance co-pays or a deductible. Others are unable to get health insurance coverage from an employer or are illegible for government subsidies and depend on the discount program to help pay for prescription medication.
Mobile Health is an occupational health provider with a special focus on employee screening services. Their six medical centers in New York City and Long Island perform 250,000 exams a year including pre-employment physicals, drug tests, DOT exams, and a variety of vaccination and employment related lab work. Mobile Health's corporate headquarters is located at 229 West 36th Street 9th Floor New York, NY 10018. For more information, visit http://www.mobilehealth.net
WellDyneRx, a national pharmacy benefit management company, currently serves their more than 3 million health plan members through a retail network of over 59,000 national pharmacies and two mail service facilities. It also provides access to comprehensive specialty drug therapy for its clients and members. WellDyneRx' customers include Managed Care Organizations, Medicare and government health plans, as well as those of employers and unions. For more information, visit http://www.welldyne.com/