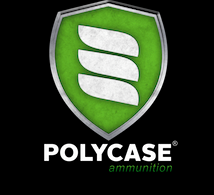 Savannah, GA (PRWEB) January 13, 2014
PolyCase Ammunition attends The Shooting, Hunting, and Outdoor Trade Show (SHOT Show®) and Conference, the largest and most comprehensive trade-show for professionals involved with the shooting sports, hunting and law enforcement industries, to exhibit innovative, copper-alloy bullets and polymer-based cases produced using cutting-edge technology that improves ammunition manufacturing methods.
SHOT Show 2014 is the world's premier exposition of combined firearms, ammunition, law enforcement, cutlery, outdoor apparel, optics, and related products and services. "We believe this is the perfect venue to show PolyCase to professional markets," says Paul Lemke Founder and CEO of PolyCase Ammunition. The SHOT Show attracts buyers from all fifty states and more than one hundred countries interested in new sporting technologies. "PolyCase ammunition appeals to shooters everywhere – we believe it's the ammo of the future."
PolyCase, a Savannah, GA based company, specializes in ammunition product design and manufacturing through the micro-injection of advanced materials to produce patented manufacturing innovations that generate precise, consistent, and accurate bullets. Their manufacturing process delivers cartridge cases and bullets that have very consistent concentricity and weights at an attractive price.
"By reducing bullet weight approximately thirty-five percent less than bullets with similar profiles, we can increase velocities while reducing recoil," Mr. Lemke mentions. "The result means more consistent performance and significant savings in both manufacturing and shipping costs. The Polycase process deliver a precise, accurate and fun-to-shoot product, and we look forward to being a productive part of this great industry."
For more information about PolyCase Ammunition: http://polycaseammo.com/
About PolyCase Ammunition
PolyCase Ammunition develops, manufactures, markets and sells World-class, patent pending, polymer-cased small arms ammunition and projectiles used by discerning professionals and sports shooters. Made in the USA, using over ninety years of advanced design, materials and manufacturing experience; our twenty-first century products are designed to provide the lethality and consistency expected by our customers.
The PolyCase Ammunition team consists of experts in chemical, mechanical, advanced materials and industrial engineering, ammunition research, development, testing and evaluation, precision manufacturing, marketing and U.S. domestic and international sales. We have proudly partnered with other industry leaders to provide our deserving customers with ammunition manufactured using only the most efficient components.
PolyCase Ammunition has been designed and tested using M/C-MOPI, SAAMI and CIP design and performance standards to ensure compatibility with your legacy and late model arms.
Mission
The PolyCase Ammunition mission is to equip our world-class clients with reliable, precise and increasingly efficient ammunition.
Vision
At PolyCase Ammunition our vision is to assist our valued customers to effectively secure lives and excel in the shooting sports by providing them the most reliable, precise, technologically advanced and efficient polymer-cased small arms ammunition in the industry.
SHOT Show® 2014
SHOT Show® is the Shooting, Hunting and Outdoor Trade Show and Conference for the firearms, ammunition, hunting and shooting accessories industry. In addition, the show offers a uniquely diverse Law Enforcement and Armed Forces section for agency and department purchasing agents.
The largest trade show of its kind in the world and the fifth largest trade show in Las Vegas, the SHOT Show features more than 1,600 exhibitors filling booth space covering 630,000 net square feet. The show, which is a trade-only event, attracts more than 62,000 industry professionals from all 50 states and 100 countries.
Attendance at the SHOT Show is RESTRICTED to the shooting, hunting and outdoor trade; and commercial buyers and sellers of military, law enforcement, and tactical products and services ONLY. The show is not open to the public and NO one under age 16 shall be admitted (including infants).
Admission to the show requires government-issued photo identification plus documentation demonstrating direct, professional affiliation to the trade. Show exhibitors and media are the subject to different credentialing requirements.
Media Contact
Karl Hirsch
714-348-0145
Noble Mouse