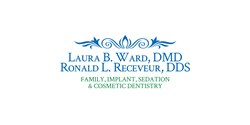 New Albany, IN (PRWEB) January 14, 2014
Oral health affects your general health. The list of health conditions linked to oral infection is long and varied. Conditions including diabetes, heart disease, premature labor in pregnant women, osteoporosis and lung disease have all been linked to less than optimal oral health, just to name a few. One statistic that is particularly distressing is that up to 91% of patients with heart disease have gum disease as well, compare to 60% without heart disease. Inflammation in the mouth can cause inflammation in the blood vessels. Inflamed blood vessels are more narrow and allow less blood to travel to between the heart and the rest of the body, which raises blood pressure. This also increases the risk that a fatty plaque will break off the wall of a blood vessel and travel to the heart or brain, causing a heart attack or stroke.
In addition to being linked to these serious chronic health conditions, oral infections take their toll on our bodies in other ways. "I very often have patients tell me that they can't believe how much better they feel overall after having their dental problems treated," states New Albany dentist Dr. Laura Ward. "When there is infection in the mouth, the body and immune system have to work hard to fight this infection, which often leads to fatigue, a compromised immune system and a general "run-down" feeling. My patients often state that they didn't realize how badly they felt until the start feeling better."
Taking care of our teeth and mouths is important not only to maintain a beautiful, healthy smile, but for our overall health as well. Patients with concerns about their dental health are encouraged to call the office of Dr. Ronald L. Receveur and Dr. Laura Ward in New Albany, Indiana at 812-948-2281 to schedule a consultation or to visit IndianaSmiles.com for more information.