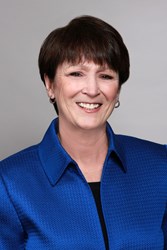 We are very excited to add Cindy to our team! She is a great asset and brings such a strong degree of knowledge and experience.
Dallas, Texas (PRWEB) January 15, 2014
Hill Schwartz Spilker Keller (HSSK) is proud to announce that Cindy B. Carradine, CPA/CFF has joined their team, serving as a Managing Director in Litigation Services for the Dallas office.
Cindy will play a major role in the expansion of commercial litigation consulting services for HSSK. Building off more than 25 years of financial and litigation experience, Cindy brings a wealth of knowledge to the HSSK team. Her diversified background in litigation consulting, auditing, accounting, and corporate management allows Cindy to be a significant asset to clients in need of litigation consulting services.
Cindy is a Certified Public Accountant (CPA) and is Certified in Financial Forensics (CFF) by the American Institute of Certified Public Accountants. She specializes in analysis of economic damages, financial forensics and litigation consulting. Serving as a testifying expert or a consulting expert, she assists attorneys, corporations, and individuals by investigating and analyzing accounting issues, providing commercial damage analyses, performing financial forensic and fraud investigations, and assessing the financial issues surrounding complex transactions.
Cindy's experience spans a broad range of industries and matters, including extensive experience in the oil and gas/energy industry (upstream, midstream, and downstream), intellectual property infringement, manufacturing, airlines, internet, healthcare, financial services, real estate, construction, and professional services. Her advisory experience includes pre-transaction and post-transaction consulting (buy-side and sell-side) due diligence, strategic planning, and business process improvement
"We are very excited to add Cindy to our team. She is a great asset and brings such a strong degree of knowledge and experience, strengthening our service offerings for our clients," said Mike Hill, Sr. Though Cindy will be based out of HSSK's Dallas office; she will be supporting HSSK clients nationwide.
HSSK's talented team of professionals have been providing business valuation, litigation consulting, and financial restructuring services to publicly and privately held businesses for over 30 years. The Firm's professionals are among the most experienced and qualified in the industry, with many being recognized leaders in their business professions. HSSK is not a CPA firm.
For more information on HSSK's services, visit their website: hssk.com.
About Hill Schwartz Spilker Keller LLC (HSSK)
Hill Schwartz Spilker Keller LLC (HSSK) is a professional services firm devoted to Business Valuation, Litigation Consulting and Financial Restructuring. The principals have been serving the corporate, legal and professional communities for over thirty years. HSSK assists clients in quantifying and articulating value for financial reporting, taxation, transaction, and corporate planning purposes. We also work with clients involved in filed and pending litigation and disputes by providing valuation services, financial forensics, financial damage determination, and bankruptcy related services, including serving as financial advisors to parties, as trustees, and as examiners.
###
© 2013 Hill Schwartz Spilker Keller LLC. All rights reserved. All referenced product names are the trademarks of their respective companies.