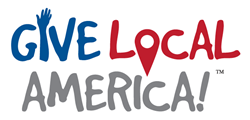 East Bay Gives is thrilled with this super-helpful and comprehensive toolkit from Give Local America. Our event will be even more successful because of it!
Austin, Texas (PRWEB) January 14, 2014
Today Kimbia announces their Giving Days Strategic Communications Toolkit just in time for planning Give Local America (GLA), the nation's first-ever national online giving day celebrating 100 years of Community Foundation impact. This event is expected to raise millions and transform grassroots philanthropy. The new eBook captures proven practices assembled by Kimbia, the industry leader in online giving days on whose platform individual community foundations have raised up to $25.2 million in a day and recruited up to 60% new donors, and communications best practices assembled by Williams Group, a full service communications firm and leader in the community foundation sector.
The twofold purpose of this new toolkit is to enable the:

100 plus community foundations who are already registered to optimize their GLA results.
Community foundations who have not yet registered due to resource constraints to participate versus missing out on an event that will raise millions.
Accordingly, Kimbia has extended the GLA registration period to February 28th, 2014. Community foundations who want to re-evaluate their GLA participation and learn more about this valuable new resource that makes giving day activities manageable can attend a special webinar scheduled for January 21, 2014 at 1 PM Central time. More information about the webinar is available here.
"East Bay Gives is thrilled with this super-helpful and comprehensive toolkit from Give Local America. Our event will be even more successful because of it!" said Dawn Robinson, Donor Services of East Bay Community Foundation.
"The Community Foundation of North Louisiana is thrilled to be participating in Give Local America. We are excited about the opportunity to show the power of philanthropy in our community and create more unrestricted dollars in an economy where more is being required with fewer resources," said Jennifer Steadman, Director of External Relations of The Community Foundation of North Louisiana. "We are grateful for the communications toolkit and webinars that are provided by Kimbia. These tools will help each nonprofit have a successful day and truly show North Louisiana's spirit of giving."
The Giving Days Strategic Communications Toolkit is easy to use. It provides a process and basic framework for planning, tips and ideas for customizing communications to your event, and an array of templates, tools and suggested content. Community foundations who have already registered for GLA will receive an advance copy of the eBook and are invited to attend the webinar scheduled for January 28, 2014 at 1 PM Central Time: A Guide to Maximizing Your GLA Revenue, Brand Awareness and Donor Recruitment. In this webinar, Lori Finch will review the components of the Giving Days Strategic Communication Tool Kit and answer all questions. While some of the toolkit sections are geared towards GLA (for example, dated project plans), the toolkit is equally applicable for non-GLA Giving Days. So community foundations who have signed up for other Kimbia-powered Giving Days in 2014, will also receive an advance copy.
About Give Local America
Give Local America is hundreds of local giving events coordinated on a national scale. On May 6, 2014, communities throughout the United States will host their own events to support the local causes and organizations they care about. Working through community foundations – a central resource for local giving for 100 years – tens of thousands of people will make gifts that support vital causes in their own communities. Every local gift will be amplified with matching dollars from a national pool. Motivated by the opportunity to make a large-scale difference at a grass roots level, generous sponsors are donating funds that will be used to match local gifts – allowing them to go further and empowering community nonprofits to do more.
About Kimbia
The Internet has revolutionized the economics of fundraising for all demographic groups. Kimbia's flexible, best-of-breed, Omni-Channel Fundraising™ platform and digital services enable you to create a deeper donor relationship by leveraging the strengths of each channel and putting your donors at the center of all development activities. Ultimately this approach results in greater brand awareness, giving, and life-long advocacy. Based in Austin, Texas, Kimbia is proud to support more than 5,000 customers to date. Just a few of Kimbia's Community Foundation customers include Communities Foundation of Texas, The Boston Foundation, The San Diego Foundation, The Miami Foundation, Community Foundation of Sarasota County, Community Foundation Serving Richmond & Central Virginia, Lancaster County Community Foundation, Telluride Foundation, Centre Foundation, and Community Foundation for Greater New Haven. For more information, visit kimbia.com.