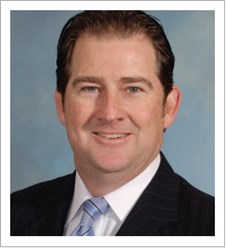 Ironridge Global Partners meets with micro-cap public companies during JP Morgan Healthcare Conference
San Francisco, CA (PRWEB) January 14, 2014
Ironridge Global Partners, LLC, a micro-cap institutional investor, will meet with senior management teams of presenting publicly traded companies at the 7th Annual OneMedForum SF 2014, at The Westin San Francisco Market Street, the Trout Group Annual 1x1 Management Access Event at the Handlery Hotel in Union Square, and other events during the 32nd Annual J.P. Morgan Healthcare Conference in San Francisco, California on January 13-15, 2014.
The conference is one of the largest health care investment symposiums in the industry, bringing together global industry leaders, emerging fast-growth companies, innovative technology creators and members of the investment community.
About Ironridge Global
Ironridge Global Partners, LLC is an institutional investor, making direct equity investments in micro-cap public companies. Its Liability for Equity (LIFE) program allows public companies to satisfy trade payables, debts and other liabilities in exchange for unregistered common stock utilizing a Section 3(a)(10) fairness hearing. Ironridge Global is the industry leader in this innovative financing structure, which substantially reduces the transactional costs and time necessary to complete a deal. The fund has entered into more than 50 equity financing transactions in the last three years, ranging from under a quarter million to over $15 million each. Ironridge Global seeks to be a long-term financial partner, assisting public companies in financing growth and expansion by supplying innovative funding solutions and flexible capital. For more information on Ironridge Global Partners, please visit http://www.ironridgeglobal.com.