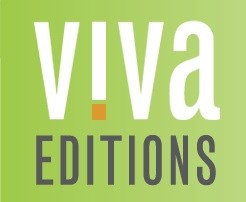 (PRWEB) January 15, 2014
Spirituality & Practice featured Mark Nepo's Reduced to Joy, Maggie Oman Shannon's Crafting Calm: Projects and Practices for Creativity and Contemplation, and Phil Cousineau's Burning the Midnight Oil: Illuminating Words for the Long Night's Journey into Day in a collection of 2013's best spiritual reads.
Their list highlights the Viva Editions titles under the categories of "Calm, Joy, and X - The Mystery:"
Burning The Midnight Oil is hailed as "an engaging, entertaining, and edifying anthology of poems, prayers, and philosophical ditties for nighthawks."
Crafting Calm "offers the spiritual thinking behind 40 crafts projects and practices designed to create calm, comfort, contemplation, creation, community, and connection with others and Spirit."
Reduced to Joy collects "73 poems on the harvested meanings and memories of a full and rich life."
With such a broad range of titles, Viva Editions truly has a book-of-the-year for every reader.
About Viva Editions
Books for Vivacious Living!
Viva Editions are books that inform, enlighten, and entertain. The very name, "Viva!", is celebratory. And while Viva Editions is a line of books that are as fun as they are informational, the intention behind Viva is very serious—these are books that are truly helpful and intended to enhance people's lives. Viva Editions was founded at a pivotal point in time, as the stock market plummeted, the economy softened, and businesses tightened and cut back. Viva focuses on expansion, courage, and joy in life. In short, Viva is about the very best in the human spirit. As publishers, we need to be aware of the different economic environment we are publishing in—and respond to what people really need. Now is the time for fresh thinking and stripped-down self-help books that caused inspiration to spring into action. Viva books open hearts and minds. Viva authors are practical visionaries: people who offer deep wisdom in a hopeful and helpful manner.