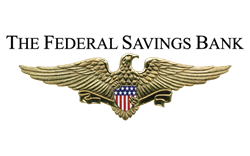 Chicago, IL (PRWEB) January 13, 2014
Mortgage activity rose during the week ending on Jan. 3, according to the Mortgage Bankers Association. After the previous week's decline in mortgage applications, the spike is welcome news. In total, the mortgage applications index rose 2.6 percent. The prior week had a decline of 4.2 percent and activity reached its lowest level since December 2000.
Mortgage rates and applications
Applications for a new home purchase fell 0.5 percent, after a rise of 2.4 percent during the week ending Dec. 27. However, applications for a mortgage refinance increased 4.6 percent, after they had dropped 8.9 percent the week before. Refinance applications accounted for 63.3 percent of all mortgage activity, up from the previous week's share of 62.5 percent. The holiday season may be to blame for some of the decline during the previous week.
"Mortgage application activity remained weak over the holiday period, with purchase applications almost twenty percent lower than at the same time last year," Mike Fratantoni, the MBA's chief economist, told CNBC. "Other economic data is reflecting a strengthening economy, so this weakness is likely due to a combination of the increase in rates and still tight credit."
Mortgage rates held steady at 4.72 percent for a 30-year fixed-rate loan, according to the MBA. Compared to a year ago, mortgage rates are about 1 percent higher. The interest for a 15-year fixed-rate mortgage rose from the previous week's average of 3.73 percent to 3.77 percent.
FHA mortgages, which typically have a lower interest rate and looser credit standards for borrowers, did see a small bump in interest rates during the week ending Jan. 3. An FHA-backed 30-year fixed-rate mortgage had an average interest rate of 4.36 percent, up from 4.35 percent the previous week.
Jumbo loans - mortgages that exceed the amount of a conforming loan limit of $417,000 for most housing markets in the U.S. - had a lower interest rate than most 30-year fixed-rate loans, as lenders look to bring more borrowers into the private market. The average rate for a jumbo loan reached 4.66 percent.
Adjustable-rate mortgages - which have become more appealing to borrowers by offering low interest for a set period of time during the initial stages of a home loan - held an 8 percent share of all mortgage activity.
Housing demand
While mortgage rates and applications are both up compared to the previous week, a recent report revealed that housing demand stalled in December. According to Redfin, the lack of housing inventory had a major impact on the market during the final month of 2013.
In the 22 housing markets measured by Redfin, the number of new homes for sale in December declined 27 percent. In 2012, the number of new homes for sale fell only 24 percent and 19 percent in 2011. Higher home prices and fewer homes available for sale gave sellers an advantage at the end of 2013. Despite the favorable conditions, homebuyers have been faced with a limited supply of inventory to start 2014.
Contact The Federal Savings Bank, a veteran owned bank, to explore the best mortgage refinance rates.