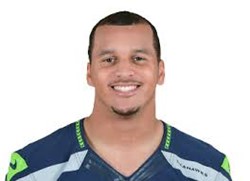 Seattle, WA (PRWEB) January 15, 2014
Seattle Seahawks wide receiver Jermaine Kearse has signed with Sports Marketing Partners, LLC (SMP) for endorsements and marketing partnerships.
SMP is sports marketing and consulting company with expertise in athlete branding and partnerships, digital and social marketing and sports content rights management.
Kearse is employing the firm to help build his endorsement profile, while potentially seeking other branding opportunities.
"I'm excited to work with Sports Marketing Partners and feel this is a good opportunity to improve my brand," Kearse said. "SMP has a proven track record with other athletes, and brand recognition is very important to me."
Before starting his professional football career with the Seattle Seahawks, Kearse went to both high school and college in the Seattle area. He finished his career with the University of Washington Huskies ranked second in school history in receptions, receiving yards and receiving TDs. He was also named a team captain and earned honorable mention All-Pac-12 during his senior season. Kearse attended Lakes High School in Lakewood, WA where he earned PrepStar and SuperPrep All-American honors during his high school career.
Sports Marketing Partners is based in Seattle, WA and also has operations in Miami, FL.