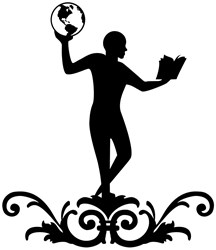 A minor's education should never be compromised as a result of entertainment industry employment.
New York, NY (PRWEB) January 14, 2014
Children In Film, Inc. (CIF) and Big Apple Tutoring, LLC (BAT) announced a joint venture to provide on-set tutors and studio teachers for entertainment industry productions employing minors in the New York Metropolitan area. The organization will go by the name of New York Studio Teacher's Association (NYSTA).
The joint venture combines the entertainment industry experience and labor law expertise of Children In Film with Big Apple Tutoring's locally-sourced, top-rated educators. Combined, CIF and BAT are positioned to provide child performers with outstanding academic oversight by experienced and fully-credentialed teachers, who also possess a thorough knowledge of the New York Child Labor regulations affecting minors in entertainment that went into effect in 2013.
"A minor's education should never be compromised as a result of entertainment industry employment," commented Toni Casala, Founder and CEO of Children In Film. "By forming The New York Studio Teacher's Association with Daniel C. Levine of Big Apple Tutoring, LLC., Children In Film furthers our commitment to the entertainment community by providing outstanding resources for the employers of child performers working in and around the New York City area."
"I created Big Apple Tutoring, LLC in 1999 when I was a Broadway actor, 'between shows'. I decided to utilize my undergraduate and graduate studies and began tutoring NYC private school students in upper level maths and sciences. I soon became one of the most sought after tutors in Manhattan. Since then, Big Apple Tutoring, LLC has become one of Manhattan's largest and well-respected tutoring agencies, yet I pride myself on still personally selecting, interviewing, vetting and hiring each and every teacher. I understand the unique and competitive academic world (in NYC) and know that, with the perfect tutor/teacher/academic supervisor/academic manager, any student is capable of thriving and feeling proud of his/her academic achievements."
To book a New York Studio Teacher, or if you have questions about the new NY child labor regulations, contact Toni Casala at 917-722-7022 or nysta(at)childreninfilm(dot)com.
About Children In Film, Inc.
CIF is focused on empowering child actors, parents and industry professionals by providing them with the tools and information they need to successfully conduct business. With over 25 years working with production companies, parents, and performers, CIF has become the nation's leading industry-resource on child labor law. Powered by their membership website (http://www.ChildrenInFilm.com), CIF combines this important, necessary information with a robust database of member-rated and recommended service providers, thereby reducing associated risks.
About Big Apple Tutoring, LLC
A private tutoring agency based in Manhattan, Big Apple Tutoring LLC has provided highly qualified educators for Manhattan families since 1999. BAT tutors have earned the reputation of being the best tutors in New York City. All tutors and teachers have impeccable resumes, referrals, recommendations and the highest level of experience. From colleges and universities such as Harvard, Columbia, Vassar, Tufts, Brandeis, UCLA, Yale and Stanford, BAT tutors are not only masters of their respective subjects, but also are outgoing, friendly, caring and interesting people. BAT provides private tutoring for all ages, grades, levels, subjects, and standardized tests. BAT also has a homeschool division, providing homeschool teachers to child actors and NYC transplants, and helps guide parents through the homeschool process including Department of Education compliance.