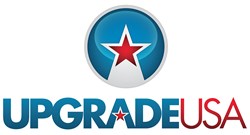 Our trade lines help provide people with the credit diversity that lenders want to see.
Austin, TX (PRWEB) January 15, 2014
UpgradeUSA, a leading online company focused on helping people get approved for lines of credit through its laptop payment plans, announced today that the mortgage loan industry is increasingly turning to its laptop payment plans to help more consumers qualify for home mortgages.
UpgradeUSA provides approved consumers a chance to build a positive credit history, even after they are turned down by traditional computer financing. The company's innovative online-only payment program allows approved customers to receive a brand-new computer right away, and reports each payment as a trade line to all three major US credit bureaus every month.
"Leaders in the mortgage loan industry understand that consumers with a positive credit history, including a mix of types of credit, can help qualify consumers for lower mortgage interest rates," said Jon Weisblatt, Founder & CEO, UpgradeUSA.
"Consumers with a solid payment history against a combination of revolving and installment credit are in the best position to succeed. Our trade lines help provide people with the credit diversity that lenders want to see."
"There is nothing more important than a good credit score when applying for a mortgage, and seeing that a consumer can pay down debt is a critical factor to any mortgage lender," said Carl Stanley, President, Rising Point Solutions, a credit restoration company that serves mortgage lenders. "UpgradeUSA is providing consumers with a chance to make a real difference in seeing their credit scores rise and their mortgage rates drop."
Consumers who visit UpgradeUSA.com will find a variety of high-quality new and factory-refurbished laptop and tablet computers made by the world's leading technology companies, including Dell and Lenovo.
Some of the many benefits of UpgradeUSA's laptop payment plans over other payment programs include:

Choice. Once approved, customers are able to choose from a variety of quality laptop or desktop computers, and monthly payment plan prices are set be both reasonable and friendly to a variety of budgets. Once the customer's first payment is processed, the laptop is shipped to them. Customers are able to start surfing the Web on a new laptop in days.
Credit-Building. By reporting every laptop payment to all three US credit bureaus every month, UpgradeUSA's online laptop payment plans help people take a critical step towards building good credit. UpgradeUSA is one of the only online companies that offer this service on new, quality computers and tablets that people want or need for home, work, or school.
Online convenience. With UpgradeUSA, customers manage their entire transaction online. People can now shop with privacy, convenience, and discretion; no trudging to a store every month to make a payment.
Everyone Can Use Better Credit
A number of good people in the United States are starting to build a positive credit history thanks to the UpgradeUSA laptop payment program. A variety of people -- including entrepreneurs, legal US immigrants, students, individuals with a bankruptcy in their history, and many others -- are taking this important step. The UpgradeUSA program is online-only to preserve customer privacy and discretion.
UpgradeUSA's Prices and Products
UpgradeUSA's laptop payment plans are available online only, which helps keep prices low. Unlike other companies, monthly prices at UpgradeUSA do not change based on a customer's credit score. This makes for a more affordable, quality alternative to traditional rent-to-own, financing, and layaway.
How People Can Apply
To participate in the program, people should visit UpgradeUSA.com where they can click on the "Apply Now" button and complete a short, 2-minute application on a secure site. Email responses are sent within one business day. UpgradeUSA ships the laptop after the first customer payment. Customers can make all payments securely online via debit or credit cards.
Availability by State
UpgradeUSA's online-only laptop payment plan services are now available for qualified customers in the following states: Arizona, California, Colorado, Delaware, Florida, Illinois, Kansas, Kentucky, Louisiana, Massachusetts, Michigan, Mississippi, Missouri, Montana, Nevada, New Mexico, New York, North Dakota, Oklahoma, Oregon, South Dakota, Texas, Utah, Vermont, Virginia, Washington, and Wyoming.
About UpgradeUSA
UpgradeUSA.com provides a chance for a growing number of U.S. consumers to afford the technology they want and need for home, work, and school. The UpgradeUSA program appeals to consumers who are looking to build credit. Customers on the UpgradeUSA program can exercise an early purchase option for the leased merchandise at any time during the lease process, at a declining cost and with no penalty. UpgradeUSA is privately held and is headquartered in Austin, Texas.