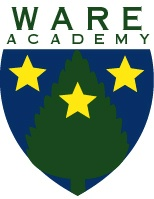 Gloucester, VA (PRWEB) January 14, 2014
Ware Academy is pleased to announce it will award four scholarships to students – two rising sixth graders and two rising fifth graders – for the 2014-2015 school year.
Both grade levels will receive a full tuition and a half tuition scholarship to qualifying candidates.
Applications are due March 14.
To apply, applicants must go through the normal admissions process and meet a variety of criteria.
Applicants must posses a B+ or higher GPA from the last educational institution they attended.
Applicants must also obtain and submit three personal references from non-family members and be involved in extra-curricular and community activities.
Find a complete admissions packet and necessary application documents at http://www.wareacademy.org.
For more information, or for questions, please contact Ginger James, Ware Academy's Director of Admissions and Special Events, at gjames(at)wareacademy(dot)org or 804.693.3825.
About Ware Academy:
Located one mile from Main Street in Gloucester's historic Courthouse district on a 19-acre campus, Ware Academy is a co-ed, independent day school for students in Pre-Kindergarten 3 through eighth grade. Ware Academy empowers each student to achieve academic excellence, emphasizing the development of mind, body and character. The primary objectives are to educate the whole child to his fullest potential and for students to acquire a respect and a desire for learning in order to develop into independent, life long learners in preparation for productive and fulfilled lives.
Founded in 1949, Ware Academy is a non-profit, non-denominational, non-sectarian school promoting ethnic and racial diversity. Ware Academy selects students on the basis of academic potential and developmental readiness without regard to race, color, creed, or ethnic origin.
Ware Academy is accredited by the Virginia Association of Independent Schools, the National Association of Independent Schools, and the Education Records Bureau and the Secondary School Admissions Test Board. Ware Academy is also a member of the National Middle School Association, the National Junior Honor Society and the Association of Supervision in Curriculum Development.
Keep in touch with Ware Academy online at http://www.wareacademy.org, on Facebook at /WareAcademy and on Twitter @WareAcademy1.