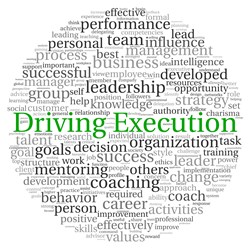 We love working with non-profits... but they are often resource constrained but still have to achieve results quickly... so they have to do more with less.
Cedar Grove, NJ (PRWEB) January 15, 2014
PMO Advisory (http://www.pmoadvisory.com), a management consulting firm that helps organizations bridge the gap from ideas to execution, has released a new podcast on the Entrepreneur Podcast Network (http://epodcastnetwork.com/pmo-advisory-helping-non-profit-organizations-to-be-more-successful/) exploring how non-profits can be more successful with more focused and effective management support.
In a recorded interview, Te Wu, CEO of PMO Advisory, shares his expertise in working with non-profits and helping them increase revenues to support their goals. In the podcast, Wu explains that although non-profit organizations are composed of great people with wonderful vision, they need help organizing to stretch their funds and do more with less.
"We love working with non-profits because we often see they suffer from the same challenges as any business," stated Wu. "They are resource-constrained, have to achieve results quickly, and have a limited ability to influence. While there are many types of non-profits and their needs may differ, we can help them ensure their objectives are achievable, organize their efforts, and provide the leadership necessary for execution."
After years of working with non-profits, PMO Advisory has identified many commonalities. Non-profit organizations need help ensuring their ideas, strategies, and business plans are achievable with available resources and using concrete steps. They also need help organizing their strategies into actionable portfolios, programs, and projects, with the right level of discipline and leadership to achieve results.
According to Wu, PMO Advisory offers three specific services that prove consistently valuable to non-profits:
1. Project management and leadership – Facilitating change, whether it is within the organization or with new technology, can be challenging, and good leadership helps get the job done.
2. Project management office (PMO) – For organizations looking to get the most from a specific project, PMO Advisory provides objective analysis with status reporting, issue/risk/change management, prioritization, integration, and governance.
3. Rethinking strategies – Implementation strategies need to change with the times, and an outside resource like PMO Advisory can help refocus on execution, especially in times of crisis.
Te Wu has more than 20 years of experience in business and IT strategy with a sharp focus on strategic business execution. Wu has worked for world-class organizations including KPMG, Accenture, Oracle, and Kraft. More than half of Wu's career has been dedicated to working with non-profits including College Board, Lumina Foundation, Columbia University Teacher School Innovation, Montclair State University, Touro College, and Consumers Union. He is certified in Program Management (PgMP) and Project Management (PMP), holds a dual Bachelor's degree in Chemical Engineering and Philosophy, and has a dual Master's degree in Industrial Engineering and MBA in Global Management.
About PMO Advisory
PMO Advisory is a socially minded management advisory firm with expertise in business and IT execution, serving as a resource to help enable ideas for organizations. PMO Advisory helps transform business ideas, plans, objectives and vision into reality using a proven, customizable consulting approach. The firm's advisory team is expert in program and project leadership, process improvement, business transformation, and data analysis & visualization. The company's goal is to enhance executive decision-making and promote business transformation.
For more information, visit PMO Advisory on the web at http://www.pmoadvisory.com/live/pmoa/clients/nonprofitclients/. We also provide a nice library of content on strategic business execution (http://www.pmoadvisory.com/live/strategicbusinessexecution/)