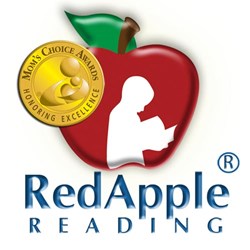 Island Adventures is a surefire way to help young readers beat the winter blues—and score some winning reading skills in the process.
Beaumont, CA (PRWEB) January 15, 2014
Blustery winds may have gotten 2014 off to a chilly start for much of the country, but for users of Red Apple Reading, an online reading program for grade-school students, the past week has opened access to a whole new level of the popular program—and in a sunny locale, no less!
Red Apple Reading released 'Island Adventures' (Level C of company's 'Learning to Read' series) last week, just when the polar vortex came in to cool off the country. Rolled out with this release are fresh, high-definition graphics and professionally edited videos to entertain children ages 5 to 9 while they learn valuable reading skills. Island Adventures includes instruction on advanced phonics skills, prefixes, suffixes, syllables, sight words, vocabulary, and comprehension. Apps for the new program have also been released with details available on the company's Apps page.
Tammy Bennecke, president and founder of Red Apple Reading, shared that Island Adventures, like the entire Learning to Read series, is advertisement-free, helping children get the best focus and engagement possible on the lesson in which they're immersed.
Bennecke also noted that Red Apple Reading's use of Intelligent Question Logic (IQL) in this new level, which adapts the difficulty of practice questions based on the progress a child is making, will offer a more personalized approach to the child's learning experience.
"Many students are struggling with basic reading skills taught at their grade level, and get embarrassed or frustrated when they can't read at the same pace as their peers," Bennecke said. "We've continued the reading lessons in Island Adventures to pick up where the learning in Park Planet leaves off (Level B of the program). Learners go at their own pace, with the reading skills getting increasingly difficult as children move through the lessons."
With its enticing, sunny backdrop, Red Apple Reading's Island Adventures is a surefire way to help young readers beat the winter blues—and score some winning reading skills in the process.
Learn more about how to make Red Apple Reading a positive force in children's reading in 2014. Visit http://www.redapplereading.com for more information.
About Red Apple Reading:
Red Apple Reading was founded in 2011 by educator Tammy Bennecke with the mission of helping children everywhere in the fight against illiteracy. A small company with a big heart, Red Apple Reading is in the process of developing a full range of pre-kindergarten through third grade reading products. Further goals include upper elementary/middle school reading adventure games and a full line of mobile apps. Red Apple Reading also plans to expand into other subject areas as the company's growth continues. Find out more about Red Apple Reading at http://www.RedAppleReading.com.