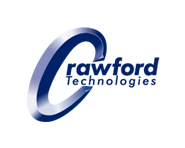 I attribute our success to, and am grateful for, the hard work, creativity and innovation of our incredible team.
Toronto, ON (PRWEB) January 14, 2014
Crawford Technologies is proud to announce today that 2013 has been its strongest year financially to date, with sales exceeding $9-million and an overall growth rate of 18%.
"Seeing this kind of growth in spite of a challenging economy is both exciting and humbling. I attribute our success to, and am grateful for, the hard work, creativity and innovation of our incredible team," said Ernie Crawford, President of Crawford Technologies. "Our A-Team sets us apart from other vendors, and our customers tell us this over and over."
CrawfordTech's other accomplishments in 2013 include:

Onboarding a large number of Forbes Global 2000 accounts from competitors including four of the world's largest banks and two of the world's largest insurance companies.
Increasing their customer base to 1,800 companies worldwide.
Expansion of their partner network further into Latin America, EMEA and APAC.
Attracted industry renowned veterans to join the CrawfordTech team including Dennis Quon, Stephen Wowelko, Tim Nelms, Kevin Tondreau, Michael Field, Justin Barota, Jeff Schilling and Greg Sgro
A customer satisfaction rating of 9.75 out of 10
Creation of the annual "Charles H. 'Chuck' Forman – Crawford Technologies Scholarship" in partnership with EDSF (Electronic Document Scholarship Foundation) to honor the contributions Chuck Forman has made throughout his career towards Crawford Technologies and our industry.
In 2013, Crawford Technologies was recognized by the following organizations:
PROFIT 500: Based on five-years of revenue growth, the PROFIT 500 profiles the Canada's fastest-growing companies and is Canada's largest annual celebration of entrepreneurial achievement. This was our fourth consecutive year on the list.
Branham300: The most comprehensive listing of the top publicly-traded and privately-held organizations operating in the Canadian Information and Communication Technology (ICT) industry, as ranked by gross revenue. This was our second consecutive year on the list.
Xplor International Annual Conference Awards: Xplor recognized Crawford Technologies for its innovation with the 'Technology Application of the Year Award - Honorable Mention' for PRO Channel Manager at the 2013 Xplor International User Conference & Vendor Forum. This is the third accolade that Crawford Technologies has received from Xplor International, a global association representing the transactional document industry.
About Crawford Technologies
Crawford Technologies is an award-winning, worldwide leader in print-stream transformation, document re-engineering, workflow, document accessibility and archiving software solutions. For nearly 20 years, Crawford Technologies has continuing to grow and expand their solution offerings in the Enterprise Output Management (EOM), Enterprise Content Management (ECM) and Document Accessibility markets.
Since 1995, Crawford Technologies' award-winning solutions have helped over 1,800 companies around the world reduce costs associated with multi-channel customer communications' by delivering bills, statements and other mission-critical transactional communications to their customers in the format preferred by each customer. This includes print formats for laser and inkjet printers, online formats like PDF, HTML and XML and alternate format documents in Braille, Large Print, PDF/UA, Audio and E-text for visually impaired and print-disabled customers.
With CrawfordTech's range of unique software products and services, our clients simplify, automate and extend document delivery cost effectively - irrespective of current, legacy or future standards in infrastructure or document output. These clients, including four of the top five US banks, four of the top five US insurance companies and four of the world's top five car manufacturers, are realizing high-value results as costs associated with document processes are minimized through automation, new opportunities for savings across critical communications are realized and they react quickly to changes in regulations, policies, business requirements and technical infrastructure.
CrawfordTech's quality software, expert support and transactional document business knowledge help clients to meet operational, service, marketing, legal and compliance requirements and automate the delivery of billions of communications to their customers annually. Simply put, companies look to Crawford Technologies for a platform-independent approach, leading system performance and superior output fidelity. Please visit http://www.crawfordtech.com to find out more about CrawfordTech's clients, people, partners and solutions.
For media and other enquiries please contact the CrawfordTech Press Office:
North America Tel: +1-416-923-0080
UK Tel: +44 (0)20 3239 4724
media(at)crawfordtech(dot)com
http://www.crawfordtech.com