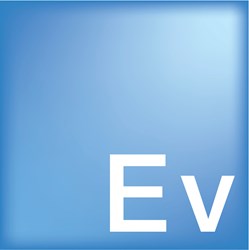 Customized event management solutions to fit the needs of your event; combining the power of technology with the touch of customer service.
Washington DC (PRWEB) January 14, 2014
Eventos Management is proud to be selected as the event coordinator in advance of 100+ talented high school musicians arriving at Washington Adventist University's annual band festival on February 12, 2014. In a shift towards more efficient and streamlined registration, Washington Adventist University has contracted Eventos Management to handle the event through Eventos' system, which includes online registration, housing bookings, and attendee tracking. Through this partnership, attendees will be able to register online, at their convenience, via Eventos' proprietary registration platform.
Washington Adventist University has worked with Eventos Management previously for other on-campus events and appreciates its combination of innovation, technology, and customer service. The ability to scan badges, using QR codes, has not only helped reduce costs but has aided in security of events and helped track where attendees were across the venue. Wether working with WAU on their music event or a full convention which includes online registration, housing bookings, onsite check-in, access control and attendance tracking with the optional add-ons of broadcast SMS messaging to attendees, air travel reservations, onsite support and electronic lead retrieval, Eventos strives to provide a high level of quality, value and service for each client.
Eventos Management was founded to fill a need in providing a complete event service tool to both event planners and attendees. By combining event registration, hotel bookings and flight reservations all in the same platform, Eventos provides the most complete and comprehensive event management tool available. Not only does Eventos operate on robust technology, we make sure that we work with each client to maintain that level of customer service that you expect and deserve. We dedicate ourselves from beginning to end to do all in our power to ensure that your event happens smoothly, that we provide the necessary services, and that you and your attendees are happy with the outcome.
Washington Adventist University is a private liberal arts institution located in scenic Takoma Park, MD. Founded in 1904, it is owned by the Seventh-day Adventist Church and offers a Christian education to nearly 1,500 students of all faiths, through 8 graduate and 32 undergraduate programs. Its vision is to produce graduates who bring competence and moral leadership to their communities.  The 2011 edition of U.S. News & World Report ranked the University among the best regional colleges in the northern region and as one of the most diverse institutions of higher learning in the US.