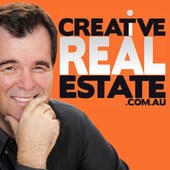 For the sellers, a young couple with a negative equity property, it was such a relief to have their house sold because it meant they didn't have to go into bankruptcy and could get on with their lives.
(PRWEB) January 16, 2014
Global real estate advocate, Rick Otton, is regarded as an innovator in the industry with his non-conventional low-risk and high-reward property investing strategies. In his latest Creative Real Estate podcast 'Street Smart Secrets to Real Estate Wealth', Mr Otton has revealed that the psychology of successful selling is in working with opportunities, not bricks and mortar.
He shared the exclusive insight during a discussion with special guest, Christina, from Western Australia.
She said when she first made the transition from retail to real estate using Rick Otton strategies, she focused on sprucing up the properties she wanted to sell, rather than reminding want-to-be buyers of their original intentions.
"When I switched to selling 'the opportunity', which was the buyers' dream to own a home, it made so much difference in getting the house sold straight away," Christina explained about her first transaction.
"What this means is reminding people about their chance to have a safe haven if they are currently renting, and having the opportunity to have their own space for their family where they can relax and achieve their dreams.
"For the sellers, a young couple with a negative equity property, it was such a relief to have their house sold because it meant they didn't have to go into bankruptcy and could get on with their lives. For me, the transaction wasn't just about the financial gain. It was about being able to help somebody. Money can't buy that."
Property leads
Mr Otton – a self-made property millionaire, businessman and best-selling real estate investing author – reminded podcast listeners that it was possible to gain long-term wealth armed with the right techniques.
Contrary to popular belief, it was not necessary to take massive financial, professional or personal risks in order to develop a property portfolio.
"People might have a business and then the business creates money so then they go and get a mortgage. Then they build up some equity and then they use the equity to get a bigger mortgage," Mr Otton said.
"The problem they get into is that sometimes if the business runs into problems, they have to borrow more money on the mortgage to cover up the business problems and risk losing both."
Mr Otton added that while it was tempting for some people to use bankruptcy as a solution to their financial woes, this was not a viable option.
"What a lot of people don't realise is that you're on the bankruptcy register forever. You're pretty well wiped out of the financial system in terms of applying for banking finance."
To learn more, hear this and other podcasts from Rick Otton visitCreativeRealEstate.com.au.
To download a free Power Property Profits Pack that includes Mr Otton's latest strategies and easy-to-copy tips, visit http://www.creativerealestate.com.au/freepack/
About Rick Otton
Australian property investment specialist, Rick Otton, has been developing, sharing and teaching his innovative real estate strategies for 23 years. As the founder and CEO of We Buy Houses, which operates in the US, UK, Australia and New Zealand he is known for introducing cutting-edge techniques that have enabled previously disenfranchised people to get out of the rental cycle and into their own homes.
His innovative low-risk, high-reward approach to Australian real estate investing has been featured in a variety of television programs and magazines, including Today Tonight, Hot Property and Australian Property Investor. His real estate book, published in 2012, ''How To Buy A House For A Dollar', voted by Money Magazine and Dymocks Book stores as one of the Top 10 Most Popular Finance Titles for 2013.
As well as conducting free seminars, workshops and conferences in the UK and Australia, Mr Otton releases a weekly podcast on iTunes, Creative Real Estate. In these he shares examples of real transactions, and you can listen to his students share their own experiences using his strategies.
Go to CreativeRealEstate.com.au to listen to Rick's free podcasts.