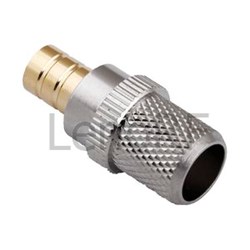 (PRWEB) January 19, 2014
Recently, LenoRF, a famous brand of SMB products, has launched a big promotion of its top quality SMB connectors. All of the brand new items are now provided at discounted rates, up to 37% off. The aim of such a special offer is to show appreciation to worldwide clients; it will come to an end in mid-February.
According to the CEO of the company, "SMB" refers to "SubMiniature version B". SMB connectors are coaxial RF connectors developed in the middle of the 20th century. An SMB connector is smaller than an SMA connector. All the company's SMB connectors are featured with snap-on coupling; they are available in either 50 Ω or 75 Ω impedance. Each of them can offer excellent electrical performance from DC to 4 GHz.
As a matter of fact, the company offers a variety of top quality connector items at its online shop, including SMC RF connectors, SMB RF connectors, N RF connectors, SMA RF connectors, Mini Balun IDC connectors, SSMB RF connectors and so on.
In addition, the company is always trying its best to serve the international clients. All its items promised to be good. Fast delivery is offered to every ordered product. Also, custom designs are also available.
About LenoRF
LenoRF is a famous global manufacturer of coaxial connectors and cable assemblies. The company has been specializing in the industry for several years and it insists on providing effective turnkey solutions for radio frequency system. Its customers include worldwide OEMs, distributors and system integrators from various fields like broadcast, land-mobile, wireless communications, microwave market sectors and so on.
For more information, readers can visit http://www.coaxial-connector.com/product/smb-male-straight-for-lmr-400/.