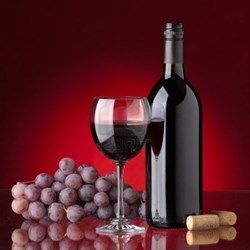 As John Donkersloot the proprietor often mentions: "We assist the wine drinker in becoming their own expert." dd a quotable
Mahwah, NJ (PRWEB) January 14, 2014
Chuckersloot, Inc, announces its online presence with a different kind of wine shop. Having catered to northern New Jersey for almost 20 years, Online Wine Sale now offers the same great selection and wine expertise to the online community.
A wine shop online should be about more than just price and availability. Online Wine Sale assists its visitors with a wealth of wine knowledge and information. The extensive wine selection reflects more than just expert ratings as this wine shop owner has spent his entire life in the wine industry and has developed what his clients refer to as his sharp palate.
The Online Wine Sale staff also recognizes that we all have different tastes and only a fraction of the more than 100,000 wines on the market ever get tasted by the so-called experts. In fact, at OnlineWineSale.com/Wine-Ratings we offer a look at why we take expert opinions with a grain of salt. With information culled from the actual wineries instead of inconsistent expert opinions, exploring wines becomes painless with everything you want to know being on one site.
Recommended wines are also labels that have grown in popularity due to client feedback and local popularity.
OnlineWineSale.com is the internet division of Chuckersloot, Inc., a wine shop with over 40 years of industry experience. Wines from all over the world in almost a hundred different varietals are only a few clicks away from delivery to most of the United States. The site offers all the well known labels and many unfamiliar gems in addition to local picks and great wine values. This site is and always will be a work in progress in order to provide up to date and complete information for you to wine shop online.