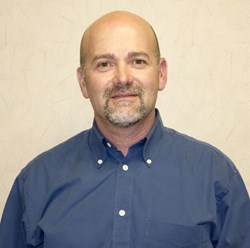 Pasadena, TX (PRWEB) January 24, 2014
Quali-Pro has hired Harold Wilhelm as their new Gulf Coast Area Manager. Harold has been involved in the golf industry for 22 years. Starting as a bunker raker at Orlando's historic Dubsdread Golf Course, he worked his way through the ranks at many golf courses to eventually become a Regional Superintendent with a leading national Golf Management Company. Throughout his career as a superintendent, Harold built a track record of maintaining superior conditions and improving staff morale and efficiency. During his tenure, he had the opportunity to be involved in major AJGA, NCAA, USGA and PGA events. He is proud to say that he has had the privilege to work with Arnold Palmer for five years at the Bay Hill Club and Lodge, host of the Arnold Palmer Invitational.
In 2011, Harold was given an opportunity to move into a sales position with BWI Companies as a territory manager, covering eastern Florida in the turf, landscape, and pest control markets. He has enjoyed his continued involvement in the golf business and looks forward to helping Quali-Pro expand its presence in Florida, Georgia, Alabama and Mississippi.
Harold was raised in Winter Park, Florida and graduated from the University of Central Florida. He is an Army Veteran who served in Desert Storm. He resides in Oviedo, FL with his wife Janet and three children.
Harold's knowledge and background will make him a valuable asset to the Quali-Pro team.
About Makhteshim-Agan Industries Ltd. (MAI)
Makhteshim-Agan Industries Ltd. is a leading manufacturer and distributor worldwide of crop protection solutions and the largest off-patent player in the industry. The Company supplies efficient solutions to farmers that assist them in combating disease and increasing yields. In 2012, the Company's revenues were over $2.83 billion, and it is ranked seventh in the world in the overall agro-chemicals industry. The Company is characterized by its know-how, high-level technological-chemical abilities, expertise in product registration, and observance of strict standards of environmental protection, stringent quality control and global marketing and distribution channels. Makhteshim-Agan Group sells its crop protection products in over 120 countries and together with its strategically located global manufacturing and distribution facilities delivers simplicity in agriculture around the globe.
Quali-Pro is an entity of Control Solutions, Inc. serving the turf, nursery and ornamental markets. To view the full line of Quali-Pro products visit http://www.quali-pro.com.