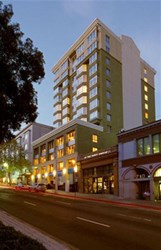 San Francisco, CA (PRWEB) January 15, 2014
Tim Gullicksen of Zephyr Real Estate is proud to announce that for the third consecutive year, he has been named a top realtor in San Francisco by Yelp. He has been the number one real estate agent in 2011, 2012, and now 2013.
Yelp has grown leaps and bounds in the past three years, becoming the go-to source of information for consumers looking for recommendations for products and services. Currently, several hundred real estate agents in San Francisco have reviews on Yelp, so maintaining the number one position has become increasingly difficult. This makes Gullicksen's accomplishment all the more impressive.
At the end of 2013, results showed that Gullicksen has far more reviews than his nearest competitor, and that these reviews average five out of five stars. This accomplishment shows that Gullicksen not only treats his clients with respect, but that they in turn respect and appreciate him as well. With more than 600 transactions in the San Francisco area, Gullicksen has earned the reputation of being a hard-working, honest and reliable real estate agent. He is committed to providing his clients with the care and attention that they deserve, and always gets the job done right. To learn more about Gullicksen and Zephyr Real Estate, call 415-655-1588 or visit http://www.timgullicksensf.com/.
<br>About the company:<br>Tim Gullicksen has been a top-producing real estate agent since his first year in the business, and takes great pride in managing every aspect of each transaction. After graduating from high school in the South Bay, Tim earned a bachelor's degree in political science and history from the University of California-Berkeley. He went on to earn his teaching credential from JFK University in Orinda, and taught kindergarten in the San Jose Unified School District. He brings an educational approach to real estate developed from that background, and sees himself as a facilitator of property transactions. For more information, visit his website at http://www.timgullicksensf.com/.