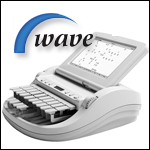 Stenograph writing machines are used by more than 20,000 court reporters.
Elmhurst, IL (PRWEB) January 16, 2014
Stenograph, the leading supplier of productivity tools for the court reporting profession, today announced the launch of its new website http://www.UsedWriters.com.
The goal of UsedWriters.com is to help educate visitors on the availability, quality and affordability of Stenograph's certified pre-owned writing machines. Stenograph knows that purchasing a writing machine is an investment, not only in the equipment but in the court reporter or captioner's career. That means the writer must be high quality and reliable. Unfortunately, purchasing a used writing machine from someone other than directly from the manufacturer can have less than desirable results.
It was for these reasons Stenograph developed the UsedWriters.com website. The new site offers shorthand writing students and court reporting professionals the opportunity to purchase certified pre-owned Stenograph writing machines direct from the manufacturer and at an affordable rate by calling 1-888-609-3196 and speaking with one of Stenograph's helpful customer service representatives. UsedWriters.com features both the Wave student writer and the Diamante professional court reporter models both at attractive savings.
Purchasing your used writer direct from Stenograph includes:

Warranty from the manufacturer
Fully reconditioned to original factory settings
Software pre-installed
A FREE set of keypads
Expert customer care direct from the manufacturer
Stenograph writing machines are used by more than 20,000 court reporters.
About Stenograph:
Stenograph is the number one manufacturer and marketer of shorthand writers and computer-aided transcription (CAT) software. Stenograph also owns Prince Institute, a court reporting school with three locations and online programs, which has been providing court reporting education since 1976.
For media inquiries, please contact Dan Petersen dpetersen(at)stenograph(dot)com. For further information about Stenograph's used writing machines, please visit – http://www.UsedWriters.com or call 1-888-609-3196.