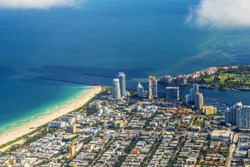 We plan on expanding into additional markets this year in the United States as well.
Miami, Florida (PRWEB) January 15, 2014
iTrip, a leader in vacation rentals and luxury destinations, has recently announced that they have signed up for properties in the Miami market. iTrip.net is a web-based company that has revolutionized the way people book vacations, making the process easy and stress free. Due to iTrip's forward thinking and advanced online booking engine, the company is able to provide quality vacation rentals at a lower price than the competition.
There are now thirty various properties added onto the iTrip market in Miami, Florida. iTrip signed up to add the Miami Market on January 7th, 2014. Miami is an excellent location for vacation rentals and serves as a superb place for a luxury destination. There is much to do in Miami, such as visit South Beach, the surf capital of the city. Visitors can also go on the Art Deco Ocean Drive and take part of the arts. Another popular part of visiting Miami is touring the Vizcaya Museum & Gardens, which is a stunningly beautiful villa in the heart of Miami.
iTrip has signed on over one hundred different resort destination markets, which adds to their already large selection of resorts across the country. The sizes of these resorts range from one person to multi family groups, allowing convenience for any traveler interested.
"We are extremely happy about this new addition to our market," says Steve Presley, a founding member of iTrip. "We understand the value of a good location, and Miami sure has a lot to offer its tourists. Many people come to Florida to simply enjoy its incredible weather, which is one of the primary reasons why we chose to go along with the Miami market. We plan on expanding into additional markets this year in the United States as well."
In addition to having vacation rentals in Miami, iTrip also offers vacations in Fort Lauderdale, Santa Rosa Beach, Panama City Beach, Indian Rocks Beach, and much more Florida locations.
Steve Presley has been managing vacation rentals for over 20 years.
If you are interested in taking a trip to Miami, Florida, contact MAC Vacation Rental Services at mac(at)itrip(dot)net. You can check the iTrip website at http://www.itrip.net/.