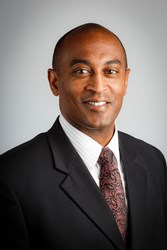 Dayton, Ohio (PRWEB) January 15, 2014
CareSource, a nonprofit, Ohio-based health plan recently announced Darren Morgan will join its leadership team as Vice President of Strategic Marketing. Morgan will lead and coordinate multiproduct member growth and retention strategies.
As the CareSource business model expands to incorporate new product lines, Morgan will enhance the framework for strategic marketing of products and growth with a focus on brand loyalty. In his role, Morgan will provide leadership to the areas of Marketing Management, Consumer Experience, Product Management and Community Marketing.
Morgan joins CareSource following a career developing and expanding provider and marketing services for health care organizations into new markets. He has extensive experience building strategic corporate imaging and marketing.
CareSource has a 25 year history of mission-focused customer service strategies and grassroots marketing. Morgan will drive improvements on the organization's competitive position, and map growth for the new Health Insurance Marketplace plan, CareSource Just4Me.
"Morgan has a wealth of senior level leadership experience in marketing, sales and operational management. He will be a valued addition to our team," Steve Ringel, President, Ohio Market, said.
About CareSource
CareSource, a nonprofit health plan is celebrating 25 years as one of the nation's largest Managed Medicaid Plans. Headquartered in Dayton, Ohio CareSource serves more than 1 million consumers in Ohio and Kentucky. CareSource is living its mission to provide health care to those who need it most.