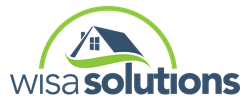 Lorton, Virginia (PRWEB) January 15, 2014
WISA Solutions recently finished up a major home renovation in Springfield, Virginia for another satisfied home owner. This home renovation included architectural drawings, design, over an 800 square foot addition, windows, siding, roofing, bathrooms, flooring and many other types of finishing. The entire process from the design and drawing phase to the finish product took 12 weeks.
The home addition included a master bedroom along with a master bathroom upstairs and a guest bedroom along with a guest bathroom downstairs. The master bedroom included a walk-in closet with matching hardwood flooring that is used throughout the house. The master bathroom includes a his and her sink, a custom 84 inch vanity, granite countertop, lighting, top of the line tile throughout the bathroom with a design and a huge walk-in shower with a glass door. The guest bedroom downstairs included a closet and hardwood flooring that matches the existing flooring throughout the house. The guest bathroom also included a beautiful vanity with granite countertop, lighting, walk-in shower with a glass door and a very unique tile design throughout the bathroom. The homeowner picked out all of the materials from WISA's showroom in Lorton.
Besides all of the interior remodeling WISA did for this homeowner, WISA also did exterior work. WISA removed all of the existing shingles on the roof with new shingles. WISA also found an exact match for the existing siding the homeowner had to use it for the exterior walls of the addition since the siding was in good shape. The homeowner also picked out all of these materials from WISA's showroom.
WISA handled everything for this homeowner from the design phase to the project management to the finishing. Whenever doing a major home renovation it is easier and less stressful when the homeowner goes with a design build firm because everything is under one roof. Also the projects can be done much quicker since all of the scheduling will be done by one person.
WISA Solutions business hours are from 8AM-5PM weekdays and 10AM-2PM on Saturdays and by appointment with any time outside of that.