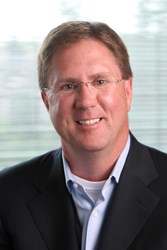 International media management alliance with ECI allows our advertisers to go 'beyond average' in all markets with locally based expertise.
(PRWEB) January 16, 2014
The fastest growing global media audit provider, ECI Media Management (http://www.etatcontrol.com), and the largest audit provider in North America, MMi Media Management (http://www.mediaaudit.com), have announced a close alliance covering all major markets ensuring local expertise via a fully integrated product.
Working with the best local market providers, MMi and ECI are able to provide clients with a unique service, built on the fundamentals of local media trading dynamics.
"This is an important step in our strategy. As we have built our international capabilities, the single minded approach for us is to partner with operations that go beyond simple pool dynamics, superior to those, which only focus on being merely 'better than average'. Our clients don't want to be just slightly better than average; they want to be able to exploit all possibilities offered by the market. Reaching market-competitive potential is the aim for our clients," says Fredrik Kinge, CEO of ECI.
At its root this exclusive venture marries a comprehensively owned office network in North America to its equivalent in Europe, Asia through to South America. Clients will now be able to compare benchmark standards between different markets; increasingly important in a globalized world.
"Together our alliance provides a 'one stop shop' where advertisers access their media auditing via one integrated product. The complexity inherent in markets is interpreted by local expertise from within our network," continued Fredrik Kinge, CEO of ECI.
ECI and MMi are the leading independent media audit providers that operate through a combined office network including local market offices in twelve territories with network hubs headquartered in St. Louis - USA, London - UK and Stockholm - Sweden. The combined databases process real price data valued at over $23 billion annually.
"Specifically our combined efforts in TV and digital media are key to this cooperation. Together we lead the market with our TV and digital expertise. Among our clients, enthusiasm for an extended MMi service internationally is manifest. We are delighted to be able to offer this natural extension of our service through the leading alliance we announced today," says Thomas Bridge, CEO of MMi.