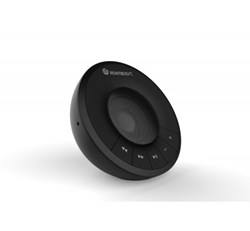 Rokit Boost's YouTube Channel Provides Simple, Clear Instructions
New York, NY (PRWEB) January 16, 2014
Rokit Boost provides unique accessories for electronics, allowing customers to make the best use of their mobile devices. Their iPhone 5 battery case more than doubles battery life, while Bluetooth speakers, headsets, and wireless speakers improve products' functionality. Since their products are so cutting-edge in the mobile electronics market, some users have trouble figuring out just how to use them, but Rokit Boost has come up with a solution perfect for the digital age. Their YouTube channel is stocked with high-quality tutorial videos that teach customers how to use all their products.
Satisfying their customers is Rokit Boost's number one priority, and the new YouTube channel has improved their already-excellent service. Since uploading these tutorial videos, the return rate has gone down from 11% to just about 3%. This statistic demonstrates the effectiveness of the tutorials, which feature professional cinematography and voice-over. This impressive drop in return rate is also a testament to Rokit Boost's quality products, because it reveals that customers were previously returning their accessories only because they didn't know how to use them.
Most of the tutorial videos are concise and convenient for customers to watch, averaging about one minute long. RokitBoost's most popular videos (on their portable speaker and iPhone battery case) have thousands of views. The comments sections of these videos also serve as a place for users to review these products. One customer remarked: "Finally! This battery case has solved all of my frustrations," while another wrote that the Bluetooth speaker "is great… my whole family uses it and it is extremely easy to use."
About Rokit Boost
RokitBoost's tutorial videos are just one of the company's many attractive features. In addition to their innovative product lines, they offer free U.S. shipping, a one-year warranty, and a 30-day money-back guarantee (which makes their 3% return rate all the more impressive!). The company works to deliver outstanding mobile accessories at a great value and with exceptional customer service.
To learn more, please visit - http://www.YouTube.com/RokitBoost.