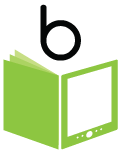 We hope to deliver to our audience the same exceptional content with the convenience of easy listening!
Boston, MA (PRWEB) January 15, 2014
Bibliomotion and Gildan Media LLC are transforming Bibliomotion's books from printed words to sound waves. In the coming months, all of our published and upcoming titles will be available as audio books.
In 2014, readers will be able to improve their business, develop a new strategy, and transform their lives while listening to the knowledge of our author-experts on the go. By turning to audio, we hope to deliver to our audience the same exceptional content with the convenience of easy listening.
Six of our titles are already available as unabridged audio books on Amazon,Audible, audiobooks.com, and iTunes and elsewhere:
1. Customer CEO by Chuck Wall
Most companies still operate as if they control their customers. But, in today's market, it's really the other way around. Customer CEO confronts the new market reality that customers choose who to do business with completely on their own terms.
2. The Joy of Strategy by Allison Rimm
Just as a successful business requires a mission and a plan, so does a fulfilling life. In The Joy of Strategy, Allison Rimm provides a structured, step-by-step program to create a business plan for your life. Through conventional business techniques and unconventional wisdom, The Joy of Strategy is the go-to guide for achieving satisfaction both in and out of work.
3. Kill the Company by Lisa Bodell
Innovation leader Lisa Bodell explains that a culture of curiosity must be fostered among the ranks to shake up our standard practices, from unproductive meetings to go-nowhere strategic planning. This revolution can and will awaken our ability to think, and ultimately, to innovate and grow.
4. The Leader's Climb by Bob Parsanko and Paul Heagen
The Leader's Climb introduces the reader to an engaging tale of how leaders often ascend quickly to the top, only to unknowingly slip down a path of decline. In this novel approach to the subject, set against the backdrop of a rock-climbing vacation gone awry, executive coaches Bob Parsanko and Paul Heagen draw from decades of success with business executives to reveal an all-too-familiar path of leadership struggles.
5. The Q-Loop by Brian Klapper
The business environment has never been more fast-paced and competitive. Survival, let alone success, depends on an organization's ability to recognize possibilities, innovate, implement change, and sustain that transformation. In The Q-Loop Brian Klapper reveals the "art and science" of lasting transformation based on a proven, repeatable model.
6. Stop, Look, & Listen by Chuck Wall
Stop, Look, and Listen is the story of how Bob puts the principles set out in Chuck Wall's Customer CEO: How to Profit from the Power of Your Customers to work. Bob has been running his company on outdated business principles; he is urged to Stop, Look, and Listen, because today, the customers are in control.
Be sure to 'Like' us on Facebook to stay updated on Bibliomotion book news and author events.
Bibliomotion is a book publishing house designed for the new publishing landscape. While many publishers work to retrofit old processes for new realities, Bibliomotion was founded by book-industry veterans who believe the best approach is a fresh one – one that focuses on empowering authors and serving readers above all else.