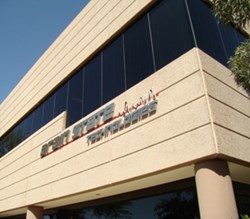 2013 was a banner year of continued innovation and growth for Scottsdale's Brain State Technologies®.
Scottsdale, Arizona (PRWEB) January 15, 2014
2013 was a banner year of continued innovation and growth for Scottsdale's Brain State Technologies®. They saw continued independent research led by the team at Wake Forest University Medical Center who were awarded a $1 million grant from the Susanne Marcus Collins Foundation, had research papers published in "Brain and Behavior" a peer reviewed journal, Amy Grant highlighted Brainwave Optimization® in First for Women Magazine and they were invited to attend numerous scientific conferences across the country. The release of software update BST OS 4.2 solidified the technology as being the most advanced non-invasive technology available in the world.
On January 22nd, from 5pm-7pm, Brain State Technologies will open their doors to the public, offering guided tours of their facilities, demonstrations of their technology, and a keynote address by founder and CEO Lee Gerdes who will also be available for questions.
A journey which began in 2001, Brain State Technologies has developed a unique approach to helping those whose brain imbalance has manifested in dis-ease. Their patented Brainwave Optimization process stands on the cutting-edge of neuroscience and computer technology, providing a non-invasive and holistic method of facilitating the brain's natural balance, allowing the brain to enhance its own functioning.
With a growing global network of over 200 providers in more than 20 countries Brain State Technologies holds the largest known relational database of brain patterns in the world with over 60,000 clients! Why is that important to you? Experience is important to anyone that is seeking professional service.
The Open House is free and open to the public. Snacks and soft drinks will be available as well as guided tours, exclusive specials, and door-prizes. Brain State Technologies is located at 15150 N Hayden Rd, Suite 106, Scottsdale, AZ 85260. Doors will open at 5pm. Please RSVP at http://www.BrainStateTech.com/rsvp. For additional information, please visit the company's website, http://www.brainstatetech.com or call 480.588.6840.
###
MEDIA NOTE: If you would like more information about Brain State Technologies® or Brainwave Optimization®, please contact Laura Dueker at 480.588.6840 or send an email to pr(at)brainstatetech(dot)com
About Brain State Technologies (http://www.brainstatetech.com): Brain State Technologies® is the world's leading provider of brainwave balancing technology, Brainwave Optimization®. Founded in 2004 and developed by Lee Gerdes, the modality combines the latest advances in neuroscience, neuroplasticity, computer technology, mathematics, and physics. Brainwave Optimization offers a non-invasive way for people of all ages to overcome cognitive, emotional, and physical challenges, and enhance overall performance and wellbeing. With over 60,000 clients and more than 200 affiliated centers in 20+ countries, the company is growing by licensing Brainwave Optimization to providers worldwide.
Brain State Technologies®, Brainwave Optimization®, Brainwave Optimization with RTB™, Brain State®, HIRREM®, Intellifier®, Intellipoint®, Intellectrodes™, Intellisensors™, and Braintellect®, are all registered trademarks of Brain State Technologies, LLC. Unauthorized usage is in violation of various countries trademark laws. Brainwave Optimization with RTB™ is not intended to treat, cure, heal, or diagnose any disease, mental illness or symptom. Brainwave Optimization with RTB™ is intended to facilitate relaxation and auto-calibration of neural oscillations. Individual results may vary.