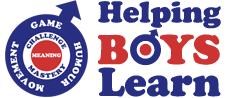 Tampa, FL (PRWEB) January 16, 2014
Edmond J. Dixon, Ph.D. offers practical teaching strategies with parents' and teachers' editions of a new book, "Helping Boys Learn: 6 Secrets for Your Son's Success in School."
Dixon, a teacher of 30 years with sons of his own, shares six major teaching strategies for the education of boys; they've been overlooked in school curricula, he says. His guide offers not only background information on how and why boys learn the way they do, it also gives invaluable, practical tips that can be implemented immediately to boost their academic achievement.
"This book is for those who want to help the boys in their lives be successful," Dixon says. "There are editions for both parents and teachers because, while their roles are inextricably intertwined, they need different strategies to be successful."
In recent years, multiple studies have revealed what teachers have long known: that our boys have fallen behind our girls in school, he says. Motivated engagement and discretionary effort are the two crucial ideas propelling his six secrets into action, inspiring the self-motivated learning of boys, he says.
"Boys and girls are simply different; boys are more physical and competitive, so it's understandable that passively sitting in a desk for several hours a day doesn't work for most of them," Dixon says. "The teaching strategies I detail allow boys to be proactive in their learning."
With headlines including Common Core, the new educational initiative implemented throughout most of the United States, and attention deficit hyperactivity disorder, which continue to dominate headlines, his book of insightful teaching strategies for boys is clearly necessary, he says.
Reviewers of the previous version of the book were full of praise: " 'Helping Boys Learn: 6 Secrets for Success in School' explores both the mystery and practicalities of engaging and motivating boys in school," writes Amazon reviewer Christina M Luce, who gave the book five stars. "Dr. Dixon provides easy-to-grasp, concrete suggestions and practices to support boys and increase their engagement in the classroom. As both teacher and parent, I found that the information in this book really helped me to better understand the boys in my classroom and my own active son …."
Amber Way, another Amazon reviewer who gave Dixon's book five stars, writes, "… As an elementary principal, I recognize the importance of this text for all teachers. It will be an important part of our professional development to ensure that we are creating an academically unique environment where boys may reach their potential …"
About Dr. Edmond J. Dixon
A pioneer in the field of cognitive-kinesthetics for learning, Edmond J. Dixon, Ph.D., is a human development specialist with more than 30 years of experience as a teacher, administrator, writer, researcher – and parent of boys. He is the founder of the KEEN Differentiated Learning Group, an organization dedicated to helping struggling learners, and the creator of KEEN 5X, a series of strategies for classroom engagement and learning that were have been used with more than 50,000 students and teachers. His previous books, "KEEN For Learning" and "Literacy Through Drama," have been used by educators to improve classroom learning. A dynamic and popular presenter, he has spoken throughout North America on education and human development topics. For more information visit http://www.helpingboyslearn.com.