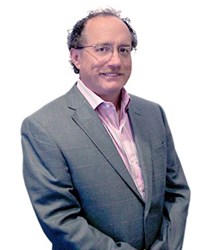 San Francisco, CA (PRWEB) January 15, 2014
Regarded as a premier European digital advertising event, Search Engine Strategies (SES) London, hosted by ClickZ, is led by industry practitioners and innovators. Gregg Stewart, Geary LSF President, North America, is among the industry practitioners that will be hosting training sessions at this year's conference on Monday, February 10th, 2014.
"It's an honor to be asked to lead a training workshop at this year's SES conference in London, especially on the topic of developing a SoLoMo plan," said Gregg Stewart. "With the growth we saw in local advertising in 2013 and the expected market increase to $151.3B by 2016 (BIA/Kelsey 2012), Local/Social/Mobile is, now more than ever, an integral component of the digital engagement path, and should be represented in any marketers digital marketing strategy. I'm looking forward to sharing insight and strategies that will provide a roadmap to integrating SoLoMo in order to create a holistic marketing plan."
Mr. Stewart, a SoLoMo expert and founder of Geary LSF's Local Search division, 15miles, will be presenting Monday, February 10th during the training titled "How to Develop a Social/Local/Mobile Plan and Set It Into Action". During the session, Gregg will offer a general introduction of beginner concepts before diving deeper into high level strategies regarding integration of Local advertising, Social Media and Mobile marketing.
The SES workshops provide the practices, applications, and hands-on exposure marketers need to become top performers in the field. To view the training session abstract, the event agenda in its entirety, or register for the event, please visit the SES Conference website found here. To request a meeting with Gregg Stewart during the conference, please email Geary LSF's press contact at Katie.Colleton(at)gearylsf(dot)com.
About Geary LSF Group
Geary LSF is an integrated full-service online marketing group that delivers more results per campaign by uniquely optimizing the digital customer engagement path. It provides advertisers with comprehensive services all under one roof: from Strategy to Development, Media Planning to Placement, SEO, SEM, Analytics, Social, Local and Mobile media services. Headquartered in San Francisco, California, the 240-people strong Geary LSF Group has offices on two continents and manages campaigns for more than 450 brands worldwide including WD-40, Bumble Bee Foods, MegaPath, Aramark, Ashley Furniture, Target, Club Med and several others. For more information, please visit http://www.gearylsf.com. For New Business Inquiries: sales(at)gearylsf(dot)com.