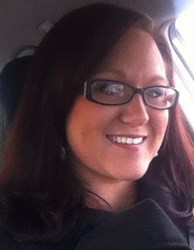 We are excited to have Rose on our team. She brings energy and a fresh, new point of view to our marketing and partner development initiatives. - Jeb Blount, CEO of Sales Gravy
Augusta, GA (PRWEB) February 04, 2014
Sales Gravy, the leading online sales talent community, announced that Rose Dukes, a Western Kentucky University graduate, has joined its growing team as the Marketing and Digital Public Relations Manager. In her new role, Dukes will be responsible for all marketing and public relation campaigns, and building partner relationships for the company.
"I am thrilled to be a part of the Sales Gravy Team," says Dukes. "To be a part of such a fast-growing, innovative company is an honor, and the team I work with is absolutely amazing. I am truly thankful for this opportunity and I look forward to many years with the company."
Rose Dukes, born and raised in Nashville, Tennessee, studied at Western Kentucky University where she earned a Bachelors in Corporate and Organizational Communication. She also spent her time volunteering for philanthropies with her sorority, Sigma Kappa. Dukes went on to receive an MBA, while achieving Summa Cum Laude honors.
"We are excited to have Rose on our team. She brings energy and a fresh, new point of view to our marketing and partner development initiatives," said Jeb Blount, CEO of Sales Gravy.
As a military spouse, she gained experience by traveling the world and supporting her husband through deployments and field training exercises. Her previous jobs have included Mobilization and Deployment Coordinator for the Army Community Service, Family Readiness Group Leader for the 63rd Signal Battalion, Assistant Advisor for First Command Financial, and recently a Business Partner for Crisler Professional Services. Dukes is the proud mother of two young children and resides in Augusta, GA.
About Sales Gravy: SalesGravy.com helps employers Find Better Salespeople Fast™. Sales Gravy boasts the world's largest sales talent community and attracts a rich audience of college educated B2B sales professionals and sales leaders. To learn more about how Sales Gravy can help your company source, recruit and hire better salespeople, please visit http://www.salesgravy.com or call 706-664-0810 x108.